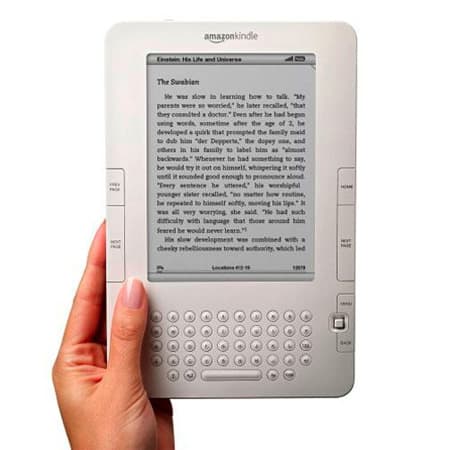 Amazon's launching its next generation Kindle
e-book reader today at 10am in New York reportedly with an exclusive new work from Stephen King.
CrunchGear reports: "It's no secret that Amazon dropped the ball with the first Kindle as it was sold out for most of its tenure and now PVI has said Amazon won't be caught with its pants down this time around. PVI is currently churning out more screens to meet the expected demand that the K2 is sure to attract. As expected, the K2 will have a slightly larger screen, says PVI."
UPDATE: And here it is.
Does anyone out there own a Kindle? What are your thoughts about it?