Kansas has discharged its first soldier under the military's "Don't Ask, Don't Tell" policy, the Kansas City Star reports: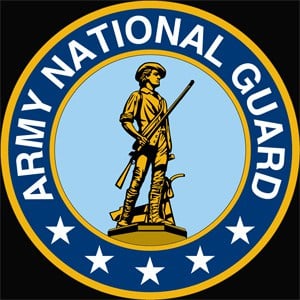 "Amy Brian, who served nine years in the guard, including a stint in Iraq, was investigated and 'separated' last month after a civilian co-worker told authorities they had seen her kissing a woman in a Wal-Mart checkout line. 'I'd never really tried to hide my homosexuality to the close people I worked with,' Brian said. 'And they didn't seem to care or think any different of it.' Brian joins almost 12,500 other lesbian, gay and bisexual service members who the Pentagon has discharged from 1994 to 2007…'I was not separated because of any type of misconduct but plain and simply because someone else had a problem with my sexuality,' Brian said. Brian joined the Kansas Army National Guard in 1991, wanting to follow in her father's footsteps. She served until 1994 and re-enlisted in 2003. In between her enlistments, she got married, had a baby and divorced. She kept her secret for many years but told her family she was gay when she was deployed to Iraq. During her first six months in Iraq, she was part of a maintenance crew at Camp Anaconda at Balad, working 12-hour shifts beside other American troops and civilians from other countries. She later was asked to narrate award ceremonies, write evaluations and do office work. 'Everyone I went with (to Iraq) knew I was gay, and no one had a problem with it,' she said."
Last July, another gay guardsman told Brian "somebody has it in for you" and shortly thereafter she learned she was under investigation.
Yesterday, the NYT published an Op-Ed by Owen West, a commodities trader who served two tours in Iraq with the Marines, calling for the end of "Don't Ask, Don't Tell" and suggesting Obama should focus on "military readiness" rather than "civil rights" (the failed approach Clinton took) in approaching the matter.
Writes West: "The lesson for President Obama is that this fight is not about rights, but about combat readiness. This is a propitious moment for seeking change: a nation at war needs all its most talented troops. Last year the principal architects of 'don't ask, don't tell,' former Gen. Colin Powell and former Senator Sam Nunn, said it was time to 'review' the policy. That's a polite way of saying they've changed their minds. So have many of us who wore the uniform in 1993 and supported a policy that forced some of our fellow troops to live a lie and rejected thousands who told the truth."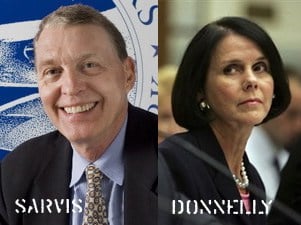 Also, the Boston Globe over the weekend featured two Op-Eds, one from Elaine Donnelly of the anti-gay Center for Military Readiness, the other from Aubrey Sarvis of the Servicemen's Legal Defense Fund (SLDN). You may remember Donnelly from her testimony at July's Congressional hearings on DADT.
The sex-obsessed Donnelly writes: "To make an open-homosexuality policy work, officials will order diversity training programs designed by 'experts' in gay culture whose credentials say nothing about common sense. Mandatory training will attempt to overcome the normal human desire for modesty and privacy in sexual matters – a quest that is inappropriate for the military and unlikely to succeed."
Sarvis, who recently wrote an editorial in the Huffington Post saying that enough "studies" had been done to warrant a repeal of DADT, argues that the time is ripe.
The Globe also posted reactions from Sarvis and Donnelly to one another's editorials.
Last week I posted the trailer for Out of Annapolis, a forthcoming documentary on the subject. I've posted the trailer for another documentary on DADT, called Ask Not.
Watch it, AFTER THE JUMP…
Recently
SLDN Executive Director Sarvis on DADT: No More 'Studies' [tr]
Obama: More Analysis Needed Before 'Don't Ask, Don't Tell' Repeal [tr]
Out of Annapolis [tr]