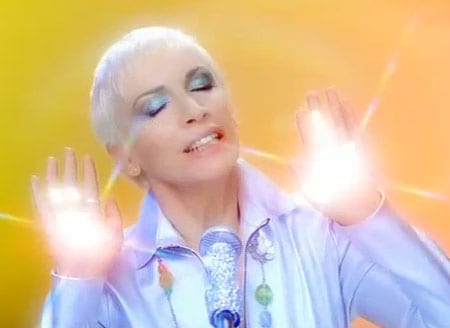 Annie Lennox talks to CNN about her new track "Shining Light" (the other new song on her latest hits collection, "Pattern of My Life", is a winner too) and various points throughout her career.
The new single, "Shining Light",
which I posted here before
, is a cover of an original track by the Irish band Ash. Of the track, Lennox says: "It's one of those incredible anthemic songs that just stay with you. It's like when you heard Jeff Buckley's version of Leonard Cohen's 'Hallelujah.' It's almost like a revelation when you hear it."
Adds Lennox: "I think we all [have a lot to learn about love]. I think the world needs to be a far more loving place. And I think we are confused between erotic love [and] unconditional love. I think our sexuality is a very different thing from our love. … We are a society fixated with sexuality and it can be very cruel. When the love, and the respect and the consideration [are] missing, people live very isolated existences."