AIDS now China's top killer.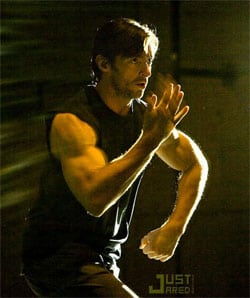 Rehearsal: Hugh Jackman song-and-dance number at Oscars to be directed by Baz Luhrmann.

Carrie Underwood can duck, but she can't hide.

Documentary to explore 2003 hate crime killing of Newark lesbian teen Sakia Gunn.

NYPD Internal Affairs to investigate at least one gay porn shop sting: "Pinter was visited by two IAB detectives at his East Village apartment the evening of February 15. The officers, identified by Pinter as a Lieutenant Hickey and a Sergeant Prentice, told him that the "differences" between his account of his arrest in press reports and that given by his arresting officer had prompted the inquiry. Pinter, who spoke with the two officers for no more than 15 minutes, said they told him, 'We need to talk to you before we can launch the investigation.'"

African Republic of Burundi rejects law criminalizing homosexuality.

Tori Amos is abnormally attracted to sin.

Canada releases its X-Files.

Westboro Baptist Church taking their hate abroad: "A notorious Christian fundamentalist church based in America has threatened to hold its first anti-gay rally in Britain to protest against a play about a homosexual student. Followers of the Westboro Baptist Church, a virulently homophobic denomination which pickets the funerals of Aids victims and soldiers in the US with 'God Hates Fags' billboards, have vowed to protest on Friday outside a sixth-form college in Basingstoke, which is putting on a performance of The Laramie Project."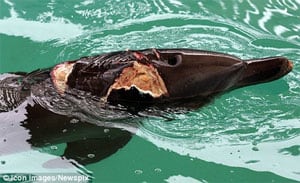 Dolphin cares for friend injured in shark attack until humans can take over.

Lady GaGa dresses next to the Pet Shop Boys at the Brits.

IndieWire profiles Milk screenwriter Dustin Lance Black: "I first heard there was this thing called an 'out gay man'. You never hear anything like that in San Antonio."

Gay Hong Kong couple jailed for visa fraud: "Malaysian Derek Chong, aged 29, and Hong Kong resident Andrew Lam, 51, organised for Chong to marry a Hong Kong woman so he could settle in the southern Chinese city, the department said in a statement. The couple paid the woman 25,000 Hong Kong dollars (3,200 US) to agree to the marriage in 2006, before Lam and Chong moved in together."

South Carolina law enforcement explores castration of truck owners.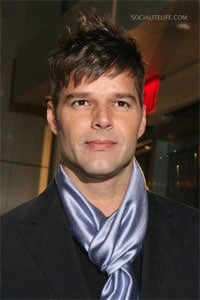 Ricky Martin hires babysitter, heads to Armani bash.

Kathy Griffin to give Palm Springs celebrity bus tour.

Orange County high school principal denies pulling the plug on Rent over gay subject matter, says the drama teacher canceled the show.

You think the Connecticut Chimpanzee attack sounded horrible? Read this.

Meghan McCain to headline Log Cabin Republican confab in April: "Joining Meghan McCain at the conference will be Steve Schmidt, her father's top 2008 strategist. The topic of Schmidt's address is 'Moving Forward.' In addition to Meghan McCain and Schmidt, the Log Cabin Republicans will also hear from former New Jersey Gov. Christie Todd Whitman (R), who will discuss her work with the moderate Republican Leadership Council, and former Rep. Tom Davis, R-Va., who will share his perspective as a former chairman of the National Republican Congressional Committee. Michael Steele, the newly elected chairman of the Republican National Committee, has also been invited to address the Log Cabin Republicans. He has not yet, however, committed to speak."