Blade: Gill Foundation dictating direction of Log Cabin Republicans?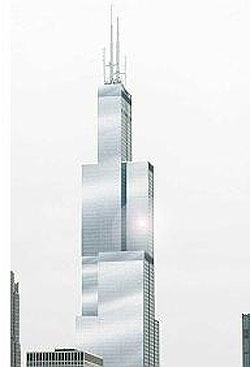 Sears Tower in Chicago to be painted silver? "Sources said the owners are considering an expensive paint job,
recladding the tower in silver. Since its opening in 1973, Chicago's
iconic tower and the nation's tallest building has been adorned in
classic black. A brighter look could draw fresh attention to the tower, which has
struggled to hold tenants against newer generations of office
buildings. Silver could figure into a broader effort to 'rebrand' the
building and highlight its advances in energy efficiency.

Model-turned-mechanic Jenny Shimizu returning to spotlight.

Rosie O'Donnell goes dry: "I stopped drinking on Dec. 1. On Nov. 29, I was
with my son, who is now 13, and I said to him, 'Park, can you get me a
beer?' And he said, 'No I don't want to,' " she says. "And I said,
'Really why not?' And he says, 'Because you know what, I think you
drink too much beer … Lately I think it's too much.'… He says, 'There's a drunk club, I forget what it's called, but you
have to like be really drunk to get in, I don't know if they'd let you
in, but you could ask them for tips.'"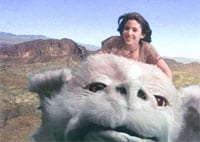 No! Warner Bros. to destroy childhood classic.


Colorado state senator Renfroe defends gays = murderers remarks: "I don't mean to be hateful. I don't think I'm hateful. People have
accused me of that. I'm just voicing my opinions on what I
believe and trying to speak what I think is the truth. I wasn't probably eloquent enough in saying that all people sin and
there are many different sins and they are all the same in the eyes of
God. But to make laws to make sins legal is where I think it crosses the
line and we shouldn't go there. That's the destruction of society in my
opinion."

LOGO's Big Gay Sketch Show casting online.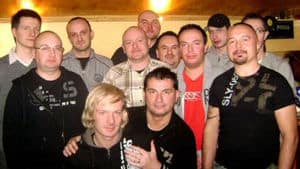 Polish gay media hold historic summit.

Students target homophobic bullying in Canada with pink shirts.

Kate Moss Banksy prints find no buyers: "The works, inspired by Andy Warhol's iconic image of Marilyn Monroe, were among 78 lots being offered in London. The screen prints were produced in a limited run of 20 sets, but because most were sold individually, complete sets are scarce. They feature alongside other Banksy works as part of Bonhams auction house's Urban Art Sale"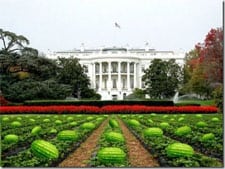 Mayor of Los Alamitos, California Dean Gross to constituents: White House Easter Egg roll to be replaced by Watermelon hunt this year.

UK woman knocked unconscious in homophobic assault in fish and chip shop: "The 23-year-old victim was with her partner in Supreme Fish Bar on
the High Street when a man shouted homophobic abuse at the couple
before assaulting her, knocking her unconscious. She suffered severe bruising and swelling to her head and face, which required hospital treatment."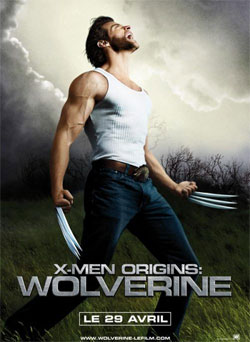 Jackman wields his nails in Paris.

WingNutDaily: Oklahoma House passes sovereignty bill. "That the State of Oklahoma hereby claims sovereignty under the
Tenth Amendment to the Constitution of the United States over all
powers not otherwise enumerated and granted to the federal government
by the Constitution of the United States."

Following uproar, Rent is on again at SoCal high school.
Somehow I missed this over the weekend: William McInerney, father of Lawrence King's killer, was arraigned for two felonies – criminal threats and dissuading a witness from reporting a crime. "McInerney had his first court appearance Friday since being arrested Wednesday.
He pleaded not guilty, court records show. Judge Colleen Toy White set
bail at $40,000 and set the next hearing for March 2, according to
court documents. Judge White ordered William McInerney to stay away from a house in
the 3700 block of Tiller Avenue in Oxnard where McInerney's relatives
live. Also, he is prohibited from owning or possessing firearms. Court records show that William McInerney was found guilty on Oct.
5, 2000 of disturbing the peace, and was found guilty on May 1, 2002 of
corporal injury to a spouse."