Punxsatawney Phil sees shadow.

Milk buzz at Berlinale. Variety: Milk gaining in Oscar race?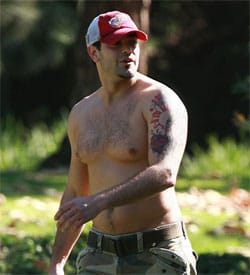 Jesse Metcalfe flashes his headlights.

Rick Astley writing movie musical: "New York Cowboy will tell the story of a small-town boy who moves to New York City in the 80s. It is not, in other words, an autobiography. My wife's now a movie producer so I read a lot of scripts and I'm really passionate about films," Astley said in a recent interview. 'One day I thought, 'Well, why don't I write one?' And it turned into a musical – but not for the stage.'"

Remember Melinda Doolittle from American Idol: She's back.

Jared Polis: Congress like going back to college. " New members have a lottery for our rooms (offices). We "rush" for our committee assignments and elect a class president (Martin Heinrich of New Mexico). We wander around aimlessly, clutching maps, trying to find our way around "campus." There are even intramural sports; I played baseball in high school and hope to join the congressional team. And just like college, newbies are often lumped together and collectively, even mockingly, referred to as 'The Freshmen.' Some of the upper classman are a bit snooty and don't talk to us lowly fish, but others are friendly and eager to help."

Watch the first episode of RuPaul's drag Race before it debuts tonight.

Obama abandoning "war on terror" catchphrase.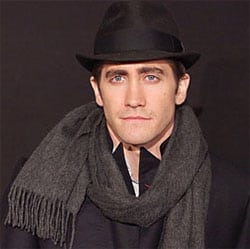 Jake Gyllenhaal: why so serious?

Head to head National Anthem: Whitney vs. Beyoncé vs. J Hud.

Ted Haggard escort Mike Jones hawking acrylic Mike Jones.

Madonna and Jesus, together again.

Hate crimes bill introduced in Georgia House: "Rep. Pedro 'Pete' Marin (D-Duluth) had put forth the hate crimes bill, H.B. 111. It would offer sentence enhancement for hate crimes motivated by the victim's 'race, religion, gender, gender identity, sexual orientation, or national origin.' The legislation would officially amend Georgia's previous hate crimes law, which was struck down by the state Supreme Court in 2004 on the grounds that its definition of hate crimes as those motivated by "bias or prejudice" was unconstitutionally vague. Lawmakers had enacted the bill without naming specific categories out of concern that it would not pass if "sexual orientation" was included."

Prop 8 backers admit they don't really believe their own arguments.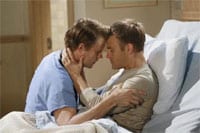 General Hospital: Night Shift head writer Sri Rao on gay storylines: "The other thing about bringing in new storylines, whether it be gay storylines, or stories about people of color, different ethnicities, unless it comes intrinsically from the writer, the writer living this, what that is, it's not going to work. The only way for gay storylines to really resonate is if gay writers are writing them. I know that is controversial and all the straight writers out there will be like 'you think I can't write a love story because I'm not gay'. I'm not saying that at all, but for the storyline to have heart, someone on the writing team who is gay, or has a very strong personal connection with that, needs to take the lead on writing the heart of that story."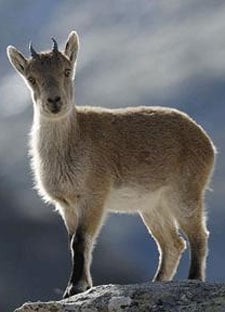 Extinct Ibex successfully cloned: "Sadly, the newborn ibex kid died shortly after birth due to physical defects in its lungs. Other cloned animals, including sheep, have been born with similar lung defects. But the breakthrough has raised hopes that it will be possible to save endangered and newly extinct species by resurrecting them from frozen tissue."

Male model fix: Philip Fusco.

Mexican archbishop bans HIV-positive men from the priesthood: "They undergo tests including HIV, so that someone who is sick can't get in through the cracks. We pay attention to this, we are not asleep, but sometimes things get past us, but if you are sick we do not accept you"

DesegreGAYtion initiative launched.

NYT on Edmund White's Gore Vidal – Timothy McVeigh drama: "Critical and audience reactions have been encouraging, which is an improvement over the response to his first two plays, written decades ago and largely ignored. With 'Terre Haute' Mr. White is gaining traction as a legitimate dramatist. 'It made me wince a little because I thought it sounded a bit literary sometimes," he said immediately after the first Off Broadway performance. "But there were certain moments I thought could only be visual.'"

Tough guy competition includes run through flames in Borat thong?