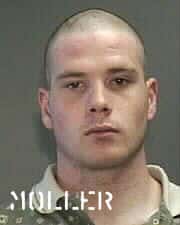 I posted this morning about the vigil that was held yesterday at the South Carolina state house in memory of Sean William Kennedy, timed to draw attention to the potential early release of Kennedy's killer Stephen Andrew Moller. News outlets are now reporting that Moller's early parole has been denied:
"Moller was convicted of involuntary manslaughter for killing Sean Kennedy. Moller was sentenced to five years in prison that was suspended to three years. He'll also have to serve three years probation. The vote of the three-member panel was unanimous based on the nature and seriousness of the crime."
The seriousness of the crime? You mean punching a man to death? What a joke. Kennedy is dead and Moller's still due out in July.
A more detailed report here.
A clip of last night's vigil and interview with Kennedy's mom, in case you missed it this morning, AFTER THE JUMP…