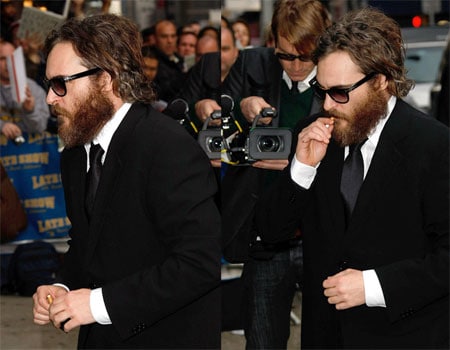 Joaquin Phoenix heads in to The Late Show with David Letterman for a completely inscrutable appearance. Dave finally gives up, asking, "What can you tell us about your days with the Unabomber?"
Phoenix is either drugged up, drunk, demented, or pulling some kind of weird stunt.
Regarding the Farrah Fawcett reference, Farrah gave a legendary messed up performance on the show back in '97.
Watch it, AFTER THE JUMP…
Previously
Joaquin Phoenix Goes Into the Wild [tr]