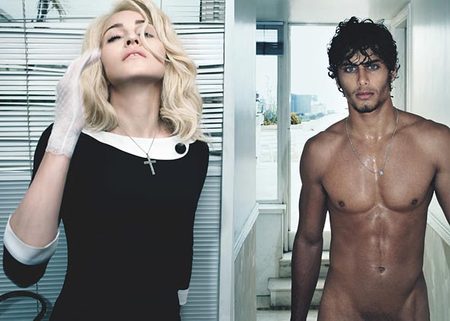 Madonna and her new boytoy Jesus Luz steam up the new issue of W in a "Blame it on Rio" photo shoot by Steven Klein.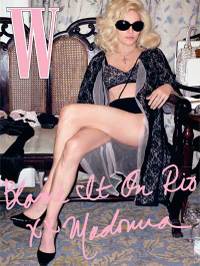 The shoot, at which she met Jesus, took place over two days during her Sticky & Sweet tour in the Brazilian city.
Julie Belcove writes in W: "If you think A-Rod is too young for her, how about 20-ish Jesus Luz, a Brazilian model discovered during casting for the shoot in Rio de Janeiro? Madonna and Luz's obvious chemistry, Creative Director Dennis Freedman recalls, quickly sidelined the other, more seasoned male mannequins as Klein's heat-seeking lens homed in on the megastar and the unknown. Soon the shoot's plot, told in Klein's cinematic style, evolved into the story of a strong, powerful, exceedingly chic woman and her new, boyish, beautiful plaything."
It's Madonna and Klein's third collaboration for the magazine, the first being Madonna Unbound in 2003, and Madonna Rides Again in 2006.
The issue is on newsstands February 24.
Three more shots, AFTER THE JUMP…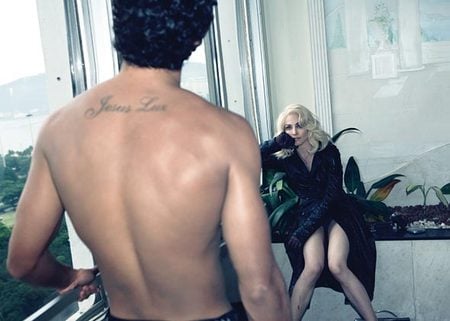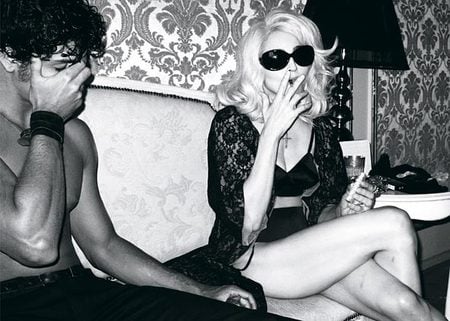 Check out the whole photo shoot HERE.