Boston news anchor Randy Price, the nation's first openly gay news anchor, gave his last newscast with WHDH last Wednesday after a "very civil" split with the network. Price apparently left because of irreconcilable differences with management.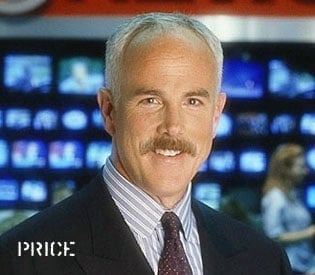 The station said Price retired: "This is what he wanted to do. It was his decision. He's been a terrific newscaster and he's a good friend of mine and all I can do is wish him well."
Price offers some insight into the split in an interview with the Boston Herald: I'm gone. I've reached the point where I really can't contribute in the way that they probably want me to contribute…Obviously, it's their decision. While I was certainly a little stunned, I understood it very well. Am I disappointed? Yeah…They may have wanted me to stay a little bit longer, but in light of everything you really can't be a contributor when you're not considered to be much of a contributor… Have I been happy with the way things have been going? Absolutely not…It's not a retirement. I respect their right to do business the way they want to do business. If it doesn't include me, I certainly accept that. By summer, I'm going to be on to my next chapter."
Price has been with the station for 12 years. The Boston Globe reports: "WHDH employees were saddened by Price's news and said he helped WHDH establish its news legacy. One staffer who didn't want to be named, said, 'We are devastated. Everyone is really sad.'"
Price married his longtime partner Mark Steffen on the steps of the Massachusetts State House in January 2007. They live in Maine.
A snippet of Price from the early 90's, AFTER THE JUMP…
Overpriced [soup cans]
News anchor Randy Price resigns from Channel 7 [boston globe]
Randy Price is wrong for Channel 7 [boston herald]