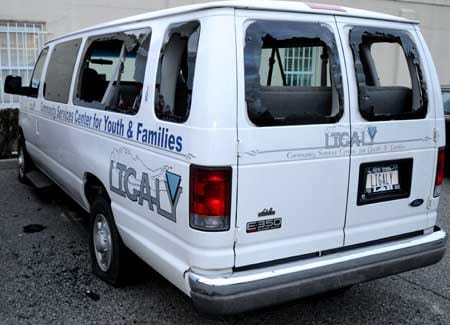 New York Human Rights Commissioner Galen D. Kirkland will hold a public forum at the Long Island Gay and Lesbian Youth Center in Bay Shore, Long Island tomorrow at 3 pm, Newsday reports: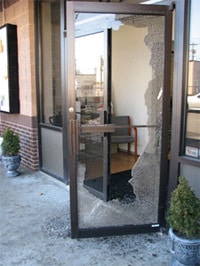 "Donors have replaced the smashed windows and slashed tires on the van used by the Long Island Gay and Lesbian Youth Center in Bay Shore, which was attacked by vandals on Monday. But damage persists from the incident, which police are treating as a hate crime, according to the center's director and chief executive. 'There are tons of shattered glass all over the place,' said David Kilmnick, who founded the center 16 years ago. Since news of the vandalism has spread, more than $10,000 in donations have come by phone and Internet to support the center, Kilmnick said. 'This was felt across the country,' he said. 'People are really impacted by it, and that's what makes it a hate crime. This whole incident just underscores the need for our center,' Kilmnick added."
On Tuesday, New York Governor David Paterson released a statement condemning the attacks:
"Yesterday morning, counselors at the Long Island Gay and Lesbian Youth Center came face to face with the ugly realities of intolerance when they arrived at work and discovered that the center had been vandalized. Thankfully, this despicable deed occurred while the center was closed and none of its employees or visitors were hurt. I condemn such acts of hatred and violence, and I assure you that law enforcement officials are hard at work to bring the perpetrators to justice…In the diverse world in which we live, where we find ourselves increasingly dependent on each other to advance the qualities of our own lives, we must learn to celebrate our differences and embrace our common condition. We must understand that an attack on any of us is an attack on all of us. Hate is unacceptable."
Paterson promised to follow up with Kirkland after his forum at the center on Friday.
Those wishing to donate to the center can do so HERE.