Chicago man targeted Obama with letters containing HIV-infected blood?: "In the weeks leading up to Obama's inauguration, Saad Hussein, an
Ethiopian refugee in his late 20's, sent an envelope addressed to 'Barack Obama' to offices of the Illinois government in Springfield,
Ill., according to court documents. The envelope contained a series of
unusual items, including a letter with reddish stains and an admission
ticket for Obama's election-night celebration in Chicago's Grant Park."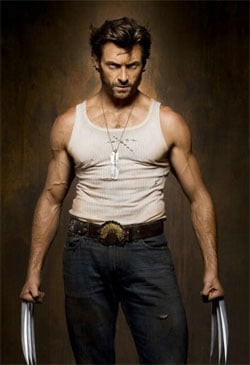 A wealth of new Wolverine images.

Tom Brady says "I Do".

Skip Bayless stands by Troy Aikman gay rumor.

New York gay group expresses optimism over marriage equality chances this year.

Rihanna photographed in Mexico for first time following Chris Brown attack.

Same-sex marriage arguments heard in Providence, Rhode Island.

Openly gay Liverpool City Councilman Steve Radford speaks out about acquittal verdict in hate crime killing of teen Michael Causer: "The question has to be asked whether the 10-2 jury not-guilty verdict
into Gavin Alker means Merseyside society thinks it's acceptable to
beat up gay people? Because, if the evidence was so clear and the people involved
acknowledge their part in the attack, we need to ask if the real
problem is in Merseyside society. This signals that being gay means you don't have the right to be free on the street, that's the sad fact."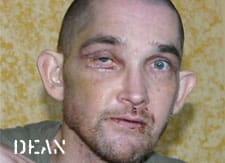 Trial to begin for Jonathan Russell Gunter in brutal beating of gay man in Oak Lawn neighborhood of Dallas: "Dean, 43, is awaiting yet another surgery to repair and replace teeth,
but perhaps the most devastating  impact of the brutal gay-bashing he
suffered seven months ago has been psychological. Once a very active, fun-loving person, according to his friends, Dean
said he now has little energy and suffers from depression. 'Anybody who's been around me before and gets around me now is going to realize that I'm different,' Dean said recently…Jonathan Russell Gunter, 32, is charged with aggravated robbery, a
first-degree felony punishable by five to 99 years in prison."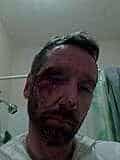 Vigil set for Seattle gay bashing victim at 8:00 p.m. on Saturday, February 28 by the pillars on Boren Avenue and Pike Street.

Rehab for Jonathan Rhys-Meyers.

Microsoft stands by as lesbian harassed on XBox 360.

PBDs, McAllen, Texas gay bar, celebrates 25 years: "The bar, located at 2908 N. Ware Rd., has done some re-inventing
since owner Drew Clark on February 18, 1984, choosing to brand it with
the acronym for his nickname, poor baby Drew."

Fred Phelps and the WBC to be counter-protested at Chicago-area university this Sunday. Incidentally, River Forest is this blogger's home town.

Supreme Court ruling suggests Casper, Wyoming may never have to accept Fred Phelps' hateful Matthew Shepard in hell monument.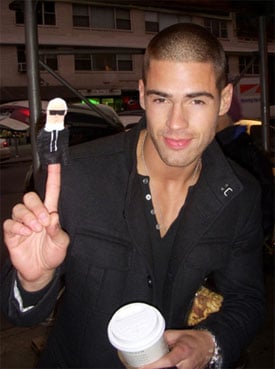 Karl Lagerfelt finger puppet does New York Fashion Week.

Pro-gay Catholic Brazilian priest suspended for supporting free distribution of condoms: "The Rev. Luiz Couto has been suspended from his work in the northeastern state of Paraiba. Archdiocese
spokesman Eisenhower de Albuquerque says the church took the action
because of Couto's public stance 'in favor of the use of condoms, his
support of gay marriage and his opposition to priestly celibacy.' Couto
spokesman Jose Moreira says the priest is not a gay-marriage advocate
but is an opponent of discrimination 'including discrimination against
homosexuals.'"

Homophobic workshop held in Uganda: "Stephen Langa, Executive Director of a Ugandan group, Family Life
Network, has announced that his group will be holding a workshop from
March 5th to 7th to provide insight on the causes and treatment of
homosexuality; provide practical tips on how to prevent homosexuality
behaviour in youth; expose the homosexual agenda, their tactics,
strategy and methods of recruitment; and provide information and
guidelines on how to respond to the homosexual agenda in an
organization, community or nation."