Hillary Clinton: State Department gay and lesbian inequities on a "fast timeline"…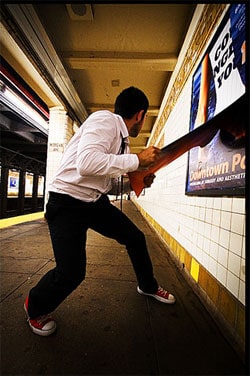 New York's street artist "Poster Boy" (or at least one of them) arrested at art exhibition in SoHo: "While most other street or graffiti artists concentrate on adding their own imagery, illegally, to parts of the subway system, Poster Boy, a kind of anti-consumerist Zorro with a razor blade, a sense of humor and a talent for collage, has made his outlaw presence known all over the city by cutting and pasting the images that are already there in the form of ads."

Etta James wants to kick Beyoncé's ass.

DOMA hit: 9th U.S. Circuit Court of Appeals orders health insurance benefits paid to same-sex spouses of government-employed lawyers.

No 2012: Is Michael Phelps going to prove his critics right by letting a bong hit end his career?

Manhattan's maple syrup smell mystery solved.

Hudson, Minnesota man pleads not guilty to attack on lesbian: "During the hearing, a signature bond was set for Dustan Warren, 27, in the amount of $50,000. As a condition of the bond, he was also ordered to not have any contact with the alleged victim or Wesley Stayberg, who the woman said came to her aid during the alleged attack.A $100,000 cash bond had been previously set. The 35-year-old woman had testified in December that Warren punched her in the face, pinned her to the floor and threatened to rape and kill her after making obscene comments about her sexual orientation. She said that Warren was an acquaintance who showed up uninvited to a small party at her Hudson home the night of Nov. 26."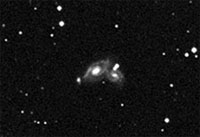 You can vote on where the Hubble telescope is going to look next.

Thread about sexuality of Chicago schools chief Ron Huberman disappears from popular local website.

And they said it wouldn't last.

Cornify: A button that will make your computer shit rainbows and unicorns.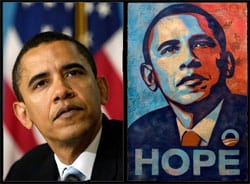 AP going after Shepard Fairey for copyright infringement because "Hope" poster was based on photographer's image.

Gay Iraqi man faces deportation from UK: "Campaign group Iraqi LGBT says the asylum seeker will become the seventh gay Iraqi to be returned to the country by the UK, despite the country being one of only nine in the world where homosexual people are executed. Though a ruling was made in September 2007 allowing two gay Iraqis to remain in the UK, campaigners working on behalf of the man facing deportation tomorrow say his case was held too long ago to benefit from the change in case law achieved in 2007. Keith Best, the director of the Immigration Advisory Service, told the Guardian that the government ought to give the asylum seeker a fresh hearing."

Ashley Judd is pissed about Sarah Palin's wolf hunting.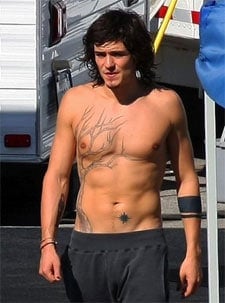 A tree blooms from Orlando's crotch.

Penetration has a chat with Matt Alber, whose video we featured late last month.

RuPaul in Details: George W. Bush was a drag on drag culture. "When we live in a fear culture—and it's cyclical, it comes from time to time—gender experimentation goes underground because it's the last thing people want to deal with. Sexual experimentation is thought of as subversive and dark—scary. Now I think drag is coming back."

Ferrari in Cristiano Ronaldo smash-up not faulty, but Ronaldo's driving perhaps was…

British man pleads guilty to gay blackmail: "David Beales demanded £500 from his victim after he had communicated with the married man through a gay website. Beales sent the man a text between August 1 and September 19 last year asking for the money and threatened to tell his wife that he had been using the gay website if nothing was handed over."

Saugus, California woman's car targeted in hate crime: "Sgt. Ron Price of the Santa Clarita Valley station said that a swastika and the words 'gay' and 'bro' were written on the windshield of the car. 'She thought it was unusual because she told us she wasn't Jewish or gay,' Price said. The victim did have a "bro" sticker on the back of the car."