A bill making its way through the Connecticut legislature would update language in existing laws to acknowledge last year's passage of marriage equality: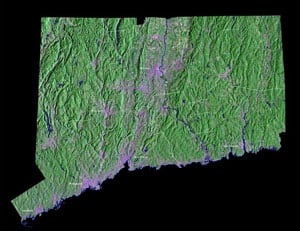 "The legislature's Judiciary Committee voted 30-10 Monday to
endorse the measure, which was spurred by last year's state Supreme
Court decision giving same-sex couples the right to wed in
Connecticut.
The bill removes gender references in state marriage laws and
transforms existing same-sex civil unions into legally recognized
marriages as of October 2010.
It also strips language from a 1991 state anti-discrimination
law that says Connecticut does not condone gay marriage and will
not set quotas for hiring gay workers or encourage teaching in
school about same-sex lifestyles.
Some lawmakers consider the language outdated and insulting."
Opponents worry lawmakers are trying to use the passage of same-sex marriage to exploit other areas, like school curriculum.