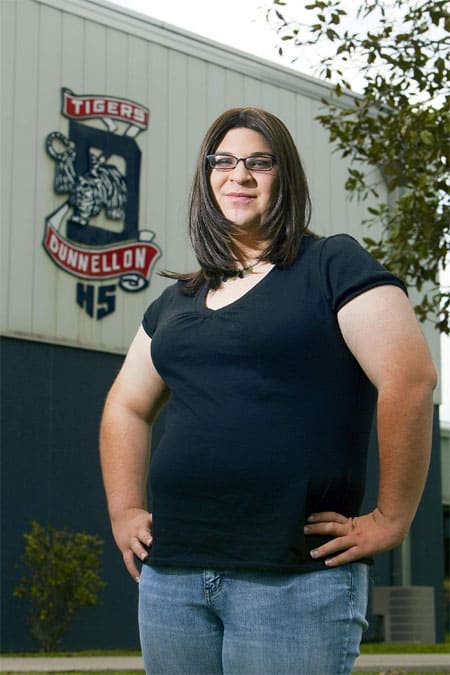 Justin Reynolds, a junior at Dunnellon High School in Dunnellon, Florida, wanted to raise awareness about gender identity, gay students, and freedom of expression, so he told his teacher he would be wearing drag to class the next day. He did, and was sent home by 11 am.
However, his demonstration has had its intended effect, inspiring a debate on First Amendment rights.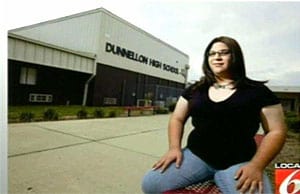 Ocala.com reports: "The 16-year-old student, who is gay, said he first ran the idea by
his teacher a day beforehand. She discouraged it but gave him the
opportunity to address his classmates that morning. 'A lot of
people responded to it well. I didn't think I was causing that much of
a disruption,' Reynolds said, recalling the cheers and high-fives that
greeted him, especially after he spoke in tribute to Gwen Araujo, a
transgender California teen brutally murdered in October 2002. In a brief conference held with the school's principal and assistant
principal shortly thereafter, Reynolds was asked to leave school for
the day…'He and I had a conversation about what reaction he would get from
peers,' said Principal Michelle Lewis. 'A decision was made that it
would be best for him to go home. This was a group decision after
healthy conversation. There was no kind of animosity. Discipline wasn't
the tone of the conversation.' Reynolds recalls how school
officials seemed especially uncomfortable with his wearing a bra
stuffed with padding underneath his shirt. He remembers how one
administrator could barely look him in the eye. And he waives any notion that his attire was a mere stunt to get kicked out of school. 'I was ready to stay the entire day. I was prepared to stay the whole day,' he said."
Reynolds has in the past tried to start a Gay-Straight alliance at the school but says it was "shot down" by a teacher during his freshman year.
DHS sends boy home for dressing as a girl [ocala.com]