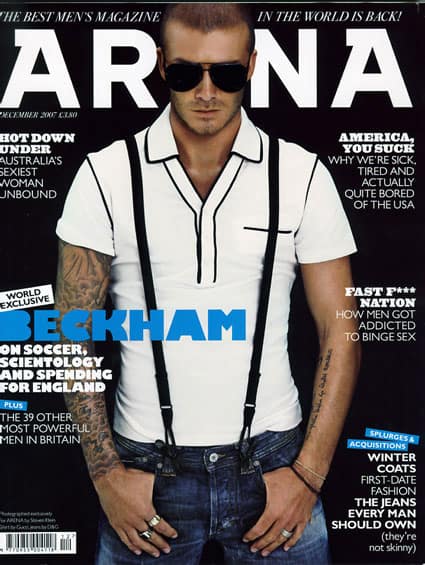 Arena, the British men's monthly, will close after 22 years of publication, the Guardian reports:
"Arena's
final April issue goes on sale next Thursday, 12 March. International
editions are published in Ukraine, Turkey, Denmark, Korea, Thailand and
Singapore. The twice-a-year style magazine offshoot, Homme Plus, will continue publishing, edited by Jo-Ann Furniss…The men's style title suffered years of decline and was only selling
17,071 actively purchased copies over the last six months of 2008. It
was the only magazine in the Bauer Media portfolio that lost money,
company insiders said. Arena has long been eclipsed by rivals GQ,
which Condé Nast launched in 1989 and sold 130,094 copies a month in
the second half of 2008; and National Magazine Company's Esquire, which
relaunched in 2007, and sells 60,051. Bauer Media's FHM, which has been
moved upmarket, sells 272,545 copies a month. However, Arena
pioneered the modern men's magazine when it launched. The title grew
out of the iconic 1980s magazine, The Face, and hit the streets in
1986, designed by Face designer, Neville Brody."