Evan Wolfson, Executive Director of Freedom to Marry, meditates in the Huffington Post on the recent California Supreme Court hearings on Proposition 8 and the coming decision: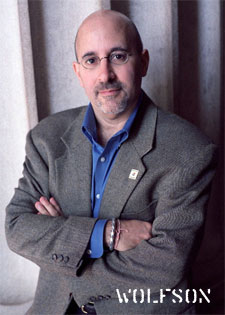 "Unlike right-wing opponents of equality, who denounce and seek to
punish courts for doing their job, I criticize only when they flinch or
fail to do it. If the Court, and if this Chief Justice, vote
to uphold Prop 8's damaging blow to American constitutional principles,
it will be a terrible mistake, failing their obligation under and to
the California Constitution. If in so doing, they compound that mistake
by selling short, or sidling away from, the truths set forth so
powerfully in Chief Justice George's 2008 ruling — the fundamental
nature of the freedom to marry, the way in which exclusion from
marriage itself denies equality and imposes the stigma of second-class
citizenship — they will do a powerful disservice to the people, to the
Constitution, and to history, which for the moment still ranks them
alongside the judges who struck down race discrimination and the
subordination of women in marriage in the face of the passions of the
moment, and were vindicated. Failure of judgment and duty now will
tarnish their own legacy, wreak real harm on gay people and their loved
ones, and shatter the faith of millions in the courts and their
legitimate and crucial role in our constitutional system."
Will the California Supreme Court Strike Down Prop 8, or "Willy-Nilly Disregard" Its Duty? [huffington post]