EHarmony launches gay matchmaking service as a result of settlement in discrimination lawsuit: "It's not a comfortable fit for EHarmony's founder, Neil Clark Warren,
who based the original service — which requires applicants to fill out
lengthy questionnaires — on his own practice as a psychologist. 'It's what I did for 40 years,' said Warren, 74, who is retired but remains on the board. 'I never had a gay couple.'"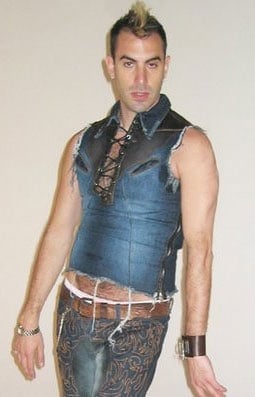 Sacha Baron Cohen's Bruno slapped with NC-17 rating over gay sex.

"Ex-gay" therapy group can't rid themselves of shame: "The assumption of these men is that if they can work through a
childhood issue that they believe led them to being attracted to other
men, they will be able to live as heterosexuals. That notion runs counter to the notion that people are born gay and can't change. None of the men in the group felt comfortable to talk with The Bee."

Wingnuts Lou Sheldon and Andrea Lafferty on what might happen if gays are allowed in the military: "Imagine the impact that the rampant spread of STDs, including HIV would have on the military? How will the military handle the spread of these diseases in the barracks? How will the military handle sodomy in battlefield situations?"

Do-It-Yourself: Is this where magazines are headed?

STUDY: Police across Europe unequipped to deal with homophobic crimes. "The European Union Agency for Fundamental Rights said police in most
countries were incapable of dealing with homophobic crime — ranging
from verbal abuse to deadly attacks — and said many governments and
schools failed to take it seriously enough. This creates a vicious circle, with victims preferring to remain 'invisible' rather than being open about their sexual orientation or
reporting abuse to authorities, the study showed."

Chace Crawford to replace Zac Efron in Footloose remake?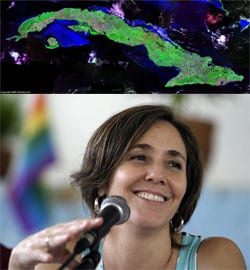 Mariela Castro launches anti-homophobia campaign in Cuba: "The 2009 campaign for respect for freedom of sexual orientation, under
the slogan "Diversity is Natural", will try to contribute to 'the
education of society in general, with an emphasis on university
students, about respect for people's free and responsible sexual
orientation and gender identity, as an exercise in equity and social
justice.'"

Affleck and Damon, BFFs.

The UK has a gay Apprentice candidate.

Actor Eric Balfour wearing a sock during some strange Red Hot Chilli Peppers parody at Here lounge in L.A. (possibly NSFW)

Snow Patrol fight back against accusations they're dull: "Jonny fights fires. Tom (Simpson, keyboardist) toils shirtless on
construction sites, Paul (Wilson, bassist) is in the Navy Reserve.
Nathan (Connolly, guitarist) is a volunteer policeman and I explore my
Cherokee ancestry. We're like the Village People, only slightly less
gay."

Eddie Cibrian's boyband past comes back to haunt him.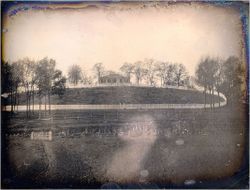 Early daguerrotype image of New York City sells for $62,500 at auction.

California Libertarian Party backs effort to replace the word "marriage" with "domestic partnership" throughout California law.

L.A.'s Outfest Film Festival shakes up leadership: "Kirsten Schaffer, formerly director of programming and deputy director for the Los Angeles-based organization, replaces Todd Heustess who had been in the job just seven months." 

Oprah's boarding school in South Africa rocked by lesbian sexual harassment scandal.