Presbyterian leaders in Kentucky vote to allow gays and lesbians to be ordained as pastors, elders and deacons.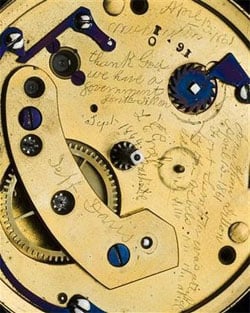 Abraham Lincoln's watchmaker carved a secret inscription to the president on the inside of his pocket watch. The watchmaker's memory of it is nicer than the reality: "The first gun is fired. Slavery is dead. Thank God we have a President who at least will try."

Stunt? Joaquin Phoenix attacks "bitch" in his audience – VIDEO.

Florida judge orders school board to allow Gay-Straight Alliance to meet at Yullee High School near Jacksonville.

Center Square: San Francisco reading of one-man play about Paul Lynde halted by "cease and desist" letter.

Gay man picked to head Sundance Film Festival: "Actor Robert
Redford, who founded the Sundance Institute in 1981, said
[John] Cooper 'brings to the position an infectious enthusiasm as
well as a deep understanding of the Sundance brand and
culture. Forward thinking, he is a natural choice of
succession to lead the Festival into the 21st
century.' In recent years,
Cooper has been involved in distributing short films on
platforms such as iTunes, XBox360, and Netflix. He's
also recently spearheaded the Art House Project, an
initiative of 18 art houses from across the country
designed to connect regional audiences to the
Sundance's films and filmmakers."

It's probably best not to give a woman-beater a Kids' Choice Award.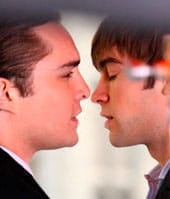 Oh, just kiss and get it over with.

Three new biographies explore authors who were gay (or struggled with it).

Trial to begin over anti-gay killing in Brooklyn's Crown Heights. Killer thought victim was flirting with him.

Philippines military opens recruitment to gays. Commanding officer: "I don't have anything against gay people but I am still in the dark, I
cannot imagine how they will perform and discharge their duties once
they are accepted in the military"

Boston Gay Men's Chorus to tackle kd lang's "Big Boned Gal" in next concert. Somebody please send a video.

Apparently, Sean Penn's suit from Milk is a Mormon magnet.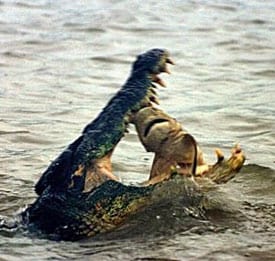 Big Gulp: Croc gobbles shark in Australia.

Website scans NYC sandwiches.

Clay Aiken to present GLAAD award to Tyra Banks.

Gambling regulators in Las Vegas recommend $50,000 fine and a 6-month suspension of a slot machine license for city's oldest gay bar Snick's, over public sex complaint.

In praise of Sonny Bill Williams.


Google to increase user surveillance: "Google's influence over our lives is set to grow further after it anounced
today that it will track millions of people as they move through the
internet in order work out what their interests are. Using that information,
it will then provide targeted advertising to suit users' individual tastes."