With a Vermont House vote approaching and Governor Jim Douglas' veto threat looming, Howard Dean took to the stage at a Vermont Democratic Party reception in Burlington Vermont and urged lawmakers to support same-sex marriage in the state, the Burlington Free Press reports.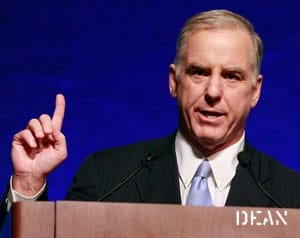 Said Dean: "Vote your conscience, not your district. Stand up for doing the right thing; for being a human being. Put human rights above politics — because if you don't, you'll regret it for the rest of your political career.
The paper adds: "Conservatives, he said, should note that the first American soldier to 'take a bullet' at the onset of the current war in Iraq was a gay man."
Letters have been pouring in to the Vermont statehouse, and legislators are reading them, according to WCAX: "The House Judiciary
Committee adjourned its afternoon hearing early to allow lawmakers to
read some of the communication. The committee's chair said much of it
appears to be from out-of-state, part of an orchestrated campaign to
sway legislation here. 'I'm most
interested in Vermont communications from Vermont residents, Vermont
families, who are telling their stories about why this is an important
piece of legislation or telling their story about what their concerns
are about this legislation. I am most interested in the Vermont
stories,' said Rep. Bill Lippert, D-Vt. House Judiciary Committee
Chairman. The House Judiciary Committee
expects to vote on the bill Tuesday afternoon. It is likely to pass,
and a full vote on the House floor is expected later this week."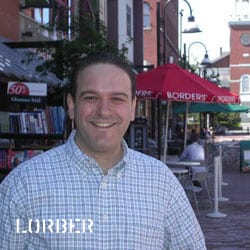 Openly gay Vermont Representative Jason Lorber told the Victory Fund he is cautiously optimistic about passing same-sex marriage despite Douglas' veto threat.
Said Lorber: "We need to just stay focused on getting this bill passed. We're certainly disappointed with the governor, but
we need to do the right thing. Anytime you try to override a governor
it's a big [challenge] – but I believe we can do it…We're going to pass it resoundingly, but whether we have the
veto-proof margin is a different question. Now that the
governor has inserted himself into the legislative process, he has
politicized this question even more than it has been. Now, when members
are voting they have to take into calculation the veto — whereas before
it would have been a much more pure vote of 'this is how I feel about
it.' … That's disappointing that we couldn't have that vote initially, just on the merits of the bill."