18-year-old Seattle man charged with anti-gay hate crime after confrontation on bus followed by attempted robbery.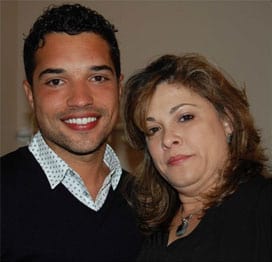 Family in attendance at capacity premiere of MTV biopic about late former Real World housemate and AIDS activist Pedro Zamora. Pictured, Zamora's sister Mily and star Alex Loynaz.

A shirtless Ed Westwick spotted proving he loves women.

Gay Pakistani man now living in New York tells Newsweek how a threat forced him out of the closet in Karachi: "He told me to drive again, and as we drove around for what seemed like
hours, I had a vague sense that I needed to play his game and find a
way to survive this ordeal. He demanded that I admit homosexuality was
a sin, and I eventually complied. I also promised to meet him at a
hotel the following day, where he would tell me how much money he
wanted. He warned me that he had my car's license-plate number, and
that he'd track me down if I didn't show."

Ciara debuts new video for "Love Sex Magic" with Justin Timberlake.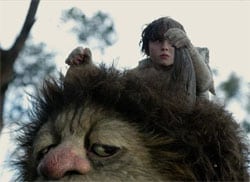 A whole bundle of Wild Things photos now out in the wild…

GQ profile on gay bishop Gene Robinson, Hendrik Hertzberg's New Yorker editorial on Prop 8 victory among nominees for National Magazine Awards.

Muslim cleric Anjem Choudary calls for gays to be stoned to death at London press conference: "'If
a man likes another man, it can happen, but if
you go on to fulfil your desire, if it is proved, then there is a
punishment to follow. You don't stone to death unless there are four
eyewitnesses. It is a very stringent procedure. 'There are some people
who are attracted to donkeys but that does not mean it is right.'"

The son of poet Sylvia Plath, who took her own life at 30 by gassing herself in an oven, hanged himself at home after a battle with depression.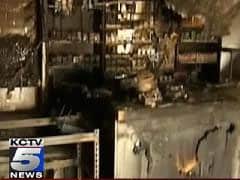 Gay Missouri man who claimed his businesses were targeted by an arsonist because he's gay is charged with burning the businesses himself: "The fires destroyed the three businesses and investigators said
graffiti left at the fire scene initially appeared to support
Thornton's claims to media outlets that he was being targeted for his
sexual orientation and that the arson was a hate crime. Larson
and Smith were charged Thursday following an investigation by Stockton
police, the state fire marshal's office and the federal Bureau of
Alcohol, Tobacco and Firearms."

Alleged anti-gay attack in Atlanta questioned after surveillance cameras reveal nothing: Atlanta police "not taking stand" on legitimacy of hate crime.

Male model fix: The City's Adam Senn.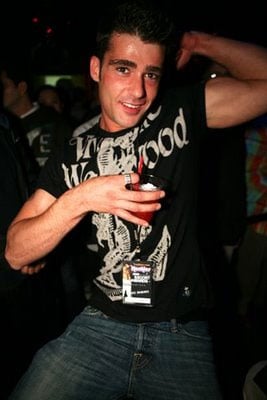 Hookies: Even gay hustlers have their own awards show.

Figure skaters getting pulled into a sequined vortex. Johnny Weir: "To be accepted worldwide, American skaters need to understand that
excess is necessary. And yes, I take credit for that. I'm a firm believer that if you're a figure skater, you should wear a
figure skating costume. You can't just wear all black and
skate to Beethoven. There needs to be a story, and you're the
storyteller."

Lesbian couple boycotts Napa after City Council declines to pass resolution supporting same-sex marriage.

Venezuela's 'Organic Bill for Gender Equality' on fast track: "it would include language allowing 'the union between two people of the
same gender' in the form of something she called 'co-inhabiting
associations'."

Judy Shepard brings message of need for tolerance to 4,000 professional school counselors in Charlotte, North Carolina.

Vancouver Fountainhead Pub assault not likely to be labeled a hate crime because those involved were playing pool together beforehand?:
"The victim of the assault, Ritchie Dowie, a father of two, remains
in grave condition in hospital with massive head injuries and is not
expected to recover. The incident occurred in the Fountainhead Pub on
Davie St., March 13, at about 8 p.m. Vancouver's
gay community have labeled the assault a hate crime following
allegations that Woodward called Dowie a 'faggot' when he was
apprehended by other patrons of the pub following the assault.
Woodward's counsel Joel Whysall said Friday that there was no evidence
a hate crime had been committed."