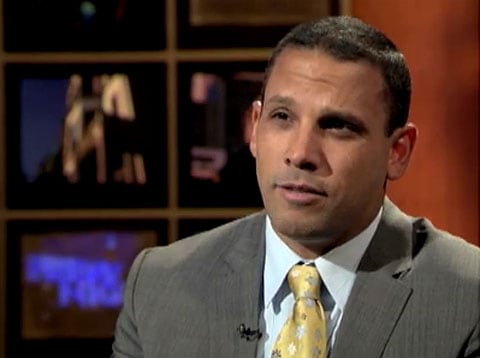 Friday night's Chicago Tonight with John Callaway on public television station WTTW featured a long interview with new Chicago Public Schools chief Ron Huberman, who was appointed after Obama appointed former chief Arne Duncan as Secretary of Education.
You may remember that Huberman came out publicly in February in an interview with the Chicago Sun-Times. Callaway asked Huberman why he decided to do so.
Replied Huberman: "Because she asked."
Callaway then asked Huberman whether he thought his sexuality gave him a special perspective in terms of his work: "I absolutely believe that [being gay] makes me more sensitive to the human condition, because it's something that, as you grow up, you identify yourself as somehow being different, as somehow belonging to a group that's not the norm. And so as I think of many of our kids, and certainly the lens by which they view the world, they also see themselves differently. And sometimes it has advantages, and sometimes it has disadvantages. But I believe being sensitive to it and thinking about it is very, very important as to how we structure programs and has to how we educate kids."
Watch it, AFTER THE JUMP…