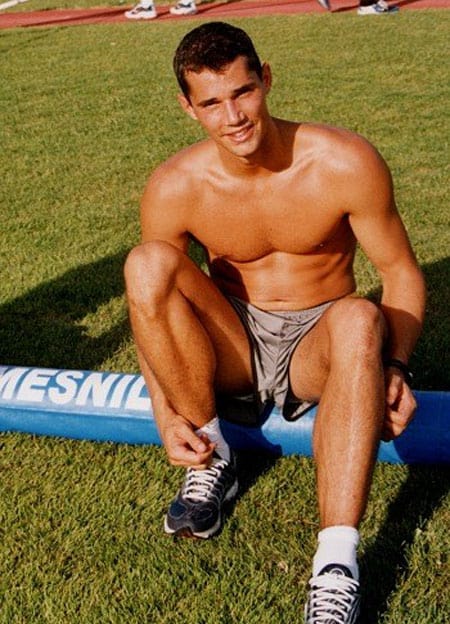 French pole vaulter Romain Mesnil says he lost his sponsorship with Nike last year "probably for budgetary and strategic reasons." But the athlete wants to secure another one, so he decided the best way to draw attention to his situation would be to run through the streets of Paris — naked.
So, Mesnil, grabbed his pole and got the attention he sought, as his run was broadcast all over prime time news bulletins, according to Reuters.
No word on whether he's secured a new sponsorship, but he's surely secured a few new fans.
Video, (censored with black box, but perhaps NSFW), AFTER THE JUMP…