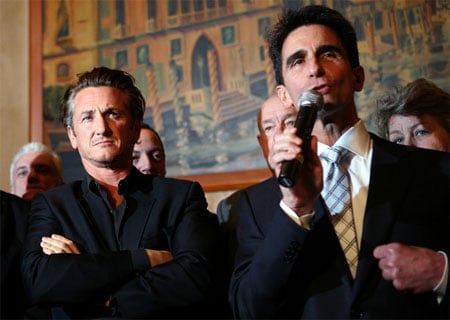 California Assemblyman Mark Leno kicked off another bid to have May 22, Harvey Milk's birthday, made "a day of special significance" in the state. Last year the day was approved by the legislature only to have it vetoed by Governor Arnold Schwarzenegger when it reached his desk.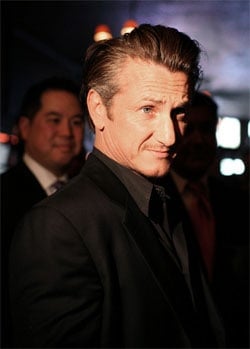 This year, Oscar-winner Sean Penn was on hand along with a host of other public figures, the San Francisco Chronicle reports:
"Tuesday's announcement at Tosca Cafe attracted many leaders of thecity's lesbian, gay, bisexual and transgender community, includingLeno, Assemblyman Tom Ammiano, city Supervisors Bevan Dufty and DavidCampos and city Treasurer Jose Cisneros. Milk 'gave his life so that every elected official up here couldhold office,' Leno said. But he added that Penn's powerful portrayal ofMilk gives his bill an immediacy it didn't have last year. Penn said his research for the role convinced him that Milk's callfor political activism and volunteerism is a message that's importantto get into California schools. 'It's not just important but essential with such a heroic andseminal figure as Harvey Milk that we honor him in this way,' the actorsaid."
Said Penn: "I trust that Gov. Schwarzenegger is an increasingly reasonable man,"he said. "And that he understands that passing on prejudices, assurrounds this issue … is poisonous to future generations."
Added Leno: "If there's one thing Arnold Schwarzenegger understands, it's box office. And Harvey Milk now has box office."
More photos, AFTER THE JUMP…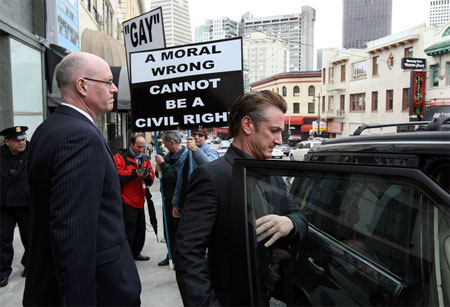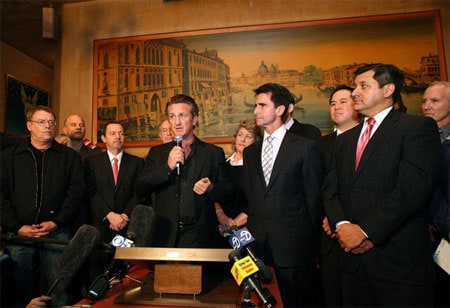 Cleve Jones, Bevan Dufty, Sean Penn, Mark Leno, Jose Cisneros.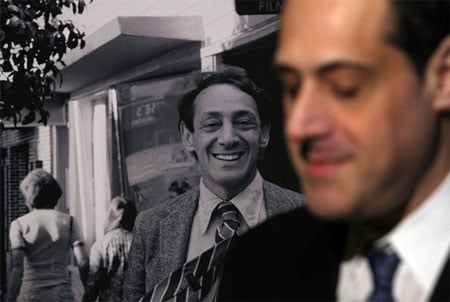 A photo of Milk, his nephew Stuart in the foreground.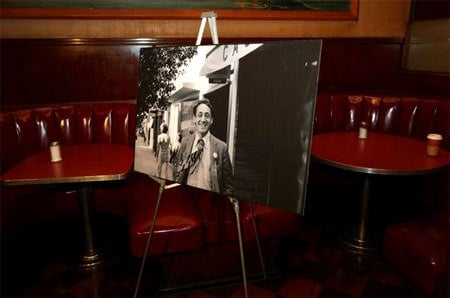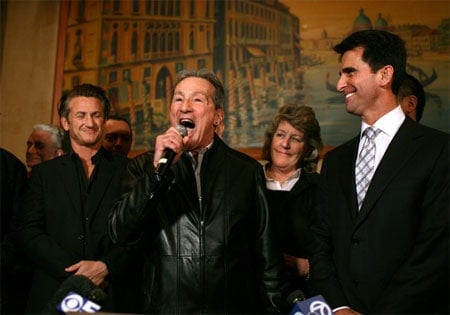 Tom Ammiano, who appeared as himself in the film.