Hearings to begin on marriage equality in Vermont.

With Giuliano leaving, GLAAD launches search for new president.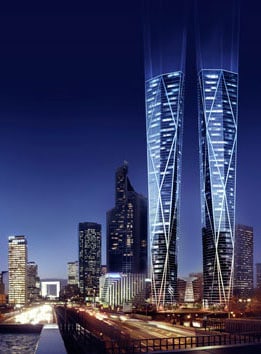 Paris to get set of twin towers from Norman Foster?

Howard K. Stern arrested for drugging up Anna Nicole Smith. Mugshot.

NYC24 covers the false arrests of gay men in NYC porn shops and more specifically the story of Robert Pinter – VIDEO.

Ellen's next guest is…her wife.

Moscow Pride organizers appeal to European Court of Human Rights, ask for 1.7 million Euros over 155 banned Pride marches: "They are asking for 11,000 Euros compensation for each march banned. In all, the organisers of Pride applied to City's Mayor, Yuri Luzhkov, for 155 marches, five each day during May 2008. All were dismissed."

SF Mayor Gavin Newsom named grand marshall of Long Beach Gay Pride parade.


Gay couple describe terrifying home invasion to Welsh court: "Nathan Dally, 22, yelled: 'I'm going to kill you, you faggots', as
he kicked in married couple Daniel Smith and Gary Samuel's door,
Cardiff Crown Court heard yesterday. The couple were so scared they called 999 and quickly moved their wardrobe to block their bedroom door. But
it was left slightly ajar and Dally, of Caer Gwerlas, Tonyrefail,
reached through, only leaving the house when Mr Samuel hit him with a
hockey stick. Helen Roddick, prosecuting, said: 'They were both in bed at night and then saw the front door was shaking. One male was at the door kicking it with force and another two or three males were standing back.'"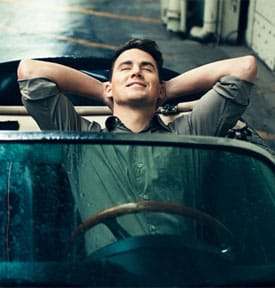 Channing Tatum spends some time posing around a car because, you know, a car is a guy thing.

Christina Aguilera and Sia hunker down in studio.

Artush and Zaur: Novel describing "a gay love affair between an Azeri and an Armenian amid war between their countrymen as the Soviet Union collapsed" causing controversy. "A book discussion between the author and readers was canceled amid reports of threats and intimidation. 'The police told them — if you don't do it, we'll do it ourselves,'
[writer Alekper] Aliyev told Reuters. 'And they withdrew all the books from sale.' He said the owner of Ali and Nino had just called to say police had closed two of their stores. They reopened a day later. An Interior Ministry spokesman denied any knowledge of the case,
saying: 'The police do not interfere in trade and the selling of books.'"

Nate Montana grabs his junk.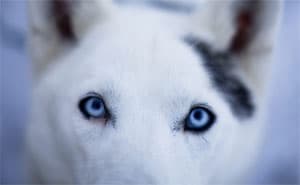 The Big Picture looks at dog sledding.

Current Bush tax system saves Rush Limbaugh $1.5 million every year.

Ancient Great White Shark fossil unearthed.

Sean Penn wins paper straw hat fedora award from hat company for bold moves on Milk.

Nathan Lane on gay actors coming out: "It's such a personal thing, and I don't
think it does anybody any good to out people or force
them out of the closet. I don't see the point.
It can still be very difficult in this business, so
I'm sympathetic to that. You hear rumors and
gossip, but nobody really knows except that person,
and it's ultimately up to them. Now, there are times
when the press goes easier on or is more forgiving of
someone, and I' say, How come he got a free
pass?' But ultimately, I don't feel resentful"