Sore Loser: Why is John McCain being such a jerk?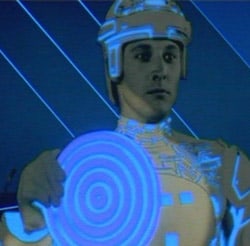 Harder, stronger, faster: Daft Punk to score Tron2.

Chris Brown to Rihanna: "You just did the stupidest thing ever. I'm going to kill you."

HRC launches EndTheLies website to counter false statements made by anti-gay right wing groups: "As we gear up to fight for passage of our legislative agenda in Congress, EndTheLies.org will feature an "interactive wall" of anti-LGBT crusaders (i.e. the AFA, Sally Kern, and George W. Bush) and will provide ways for visitors to take action against their efforts. Users will also be able to nominate their own candidates for the wall."

POLL: Dianne Feinstein would be instant front-runner in California gubernatorial race.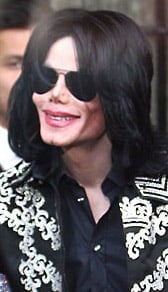 Michael Jackson takes mask off.

Suspects in hate crime attack of 41-year-old man elude Seattle police: "According to police, the victim was assaulted by two men as he
walked toward his home from a bar. The victim told police that he
didn't get a clear look at the men, but from their voices he believes
they were in their late teens or early 20s. He suffered a broken tooth,
eye lacerations and injuries to his chin, nose, hands and ribs. According to a police report, the victim was wearing a white sailor
suit costume that he had worn earlier in the evening while working at
Gay Bingo in downtown Seattle"

Two men arrested for killing gay man and stabbing his partner on London doorstep.

Man receives community service for punching gay man in face in San Francisco, calling him "stupid faggot": "Under a plea agreement reached in
San Francisco Superior Court in January, Andrew Duhamel, 29, will be placed on
formal probation for four years. As conditions of probation, in addition to a
stay away order from the victim, Jerry Deal, 32, and payment of full
restitution to him, Duhamel was ordered to pay $1,000 to Community United
Against Violence. He was also ordered to perform 250 hours of community service
or serve four months in county jail."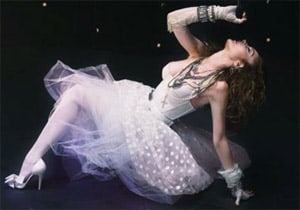 Lindsay Lohan thinks she's like a virgin.

Ryan Reynolds, Taylor Kitsch Wolverine promo photos unleashed…

NPR reporter bashes gays over Prop 8 donations: "[These incidents have] given rise to charges that as gay rights
advocates tried to change public opinion, some stepped over the line
and turned their protest into a witch hunt."

Rick Schroeder gets back to nature (nsfw)…

Russian scholar says gays will have hand in U.S. collapse: "[Igor Panarin] also noted he had been predicting the demise of the world's wealthiest country for more than a decade now. But he said the recent economic turmoil in the U.S. and other 'social
and cultural phenomena' led him to nail down a specific timeframe for 'The End' – when the United States will break up into six autonomous
regions and Alaska will revert to Russian control. Panarin
argued that Americans are in moral decline, saying their great
psychological stress is evident from school shootings, the size of the
prison population and the number of gay men."