Top Citigroup and Morgan Stanley execs hold discussions to see how they can skirt government rules and keep their fat paychecks.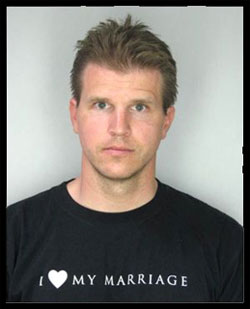 Sanctity: Arrested for choking his wife, while wearing "I [heart] My Marriage" T-shirt.

Clergy hold breakfast for legislators in Maine to press for marriage equality.

Justice Ruth Bader Ginsburg to undergo chemotherapy.

Former girlfriend of Jesus Luz, on Madonna: "She is a ridiculous old bag, jumping around on stage at her age."

Man fights for life after assault in Vancouver's gay village.

Actress Natasha Richardson critical after skiing accident…UPDATE: Not good.

Guerrilla Gay Bar incident resolved in Houston. Bar: "Due to a miscommunication between management of Union Bar and Lounge
and the door staff, we acknowledge that actions by the door staff
caused an unintended perception of discriminatory actions towards the
gay and lesbian community. We wholeheartedly did not want or intend for this to happen. We
also acknowledge that this unintended action caused hurt and bad
feeling within the gay and lesbian community towards Union Bar and it
staff. We also extend this apology to all of our regular gay and
lesbian customers who may have been hurt by this misunderstanding."

Rihanna rumored to remake Whitney Houston's The Bodyguard with Channing Tatum.

White House fountain flows green for St. Patrick's Day…

CFDA: Biggest awards in fashion announced…

LGBT youth to march in L.A. this Sunday.

Sci-Fi channel changing name to SyFy.

New anti-gay marriage amendment push to begin in Minnesota: "The amendment, which will be sponsored by several legislators, would
give voters the opportunity to define marriage in Minnesota as between
a man and a woman only. The Minnesota Family Council, legislators and other community groups
are scheduled to unveil their plans at a news conference at the Capitol
this morning."

Kylie Minogue wiggles it…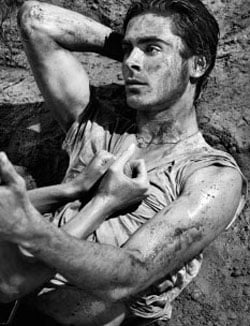 Zac Efron mudwrestles.

Methodist Bishop and gay ally Melvin Wheatley dies at 93: "Wheatley was
known for his sometimes unpopular stances on issues like gay
rights and interfaith tolerance. In 1980, Wheatley publicly
refused to support a statement by fellow Methodist
bishops calling homosexuality 'incompatible with
Christian teaching,' according to the Los Angeles Times."

Details looks at identical twin gay porn crime duo Keyon and Taleon Goffney…

Trial: Rochester-area woman who killed a man after plowing her car into a crowd outside Nasty D's gay bar last summer claims she was just trying to break up a fight.

Helsinki, Finland tries to improve its image as a gay-friendly city to attract tourists.

Nancy Pelosi asks Attorney General Eric Holder for help keeping newspapers afloat.