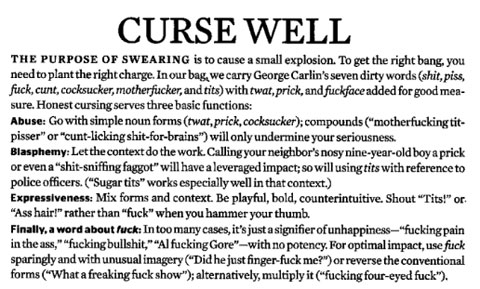 A short piece from Esquire's guide on "How to be a Man" which Michelangelo Signorile points out will be explained away by their editors as "tongue in cheek" when the PC-police come along.
However, he notes: "But as a listener to the show pointed out to me when he tipped me off
to the piece, would they use the 'n'-word even in a half-joking manner?
And how much are they really joking here? Why is it necessary to use
the word 'faggot' unless they like debasing those annoying homos at
least a teensy weensy bit, getting off on the hot hate words? (They
think "cocksucker" is a good one too.)"
Signorile has a Scribd version of their guide up at his site.