Cybersquatters who redirected websites (keithself.org, keithself.net and collincountyjudge.com, .net, .org and .info) associated with Collin County, Texas judge Keith Self to gay.com and then sent the judge an email attempting to extort money from Self by offering to sell the domain names to him have been reported to the FBI, WFAA reports: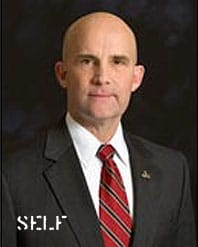 The Dallas Morning News has a theory as to why Self was targeted:
"This 'cybersquatting' seems to be a reaction to Self's successful effort
last year to oust Justin Nichols, the county's teen court coordinator,
who had recently come out as gay. (Nichols says he has no knowledge of
who's behind the blackmail.) The Web pirates appear to
have crossed a line drawn by federal law when they linked the domains
to gay dating sites and then threatened the judge with this e-mail
message: 'If you're interested, we are willing to sell you these
domains. You can start the bidding! Of course, we'll be making this
same offer to your opponent(s) in the coming primary. What is your name
worth, Keith?'"
KHOU reports: "News 8 wrote to
an e-mail linked to the owner of one of the sites and received an
e-mail that said 'as you might have guessed, this email isn't from
Keith Self.' The e-mail also said 'we can't reveal our identity yet,'
and "we can tell you that we are much closer to Keith than you might
think." … When News 8
tried to trace who was behind the Web site, it was discovered a higher
price was paid to keep the identity private. 'I have
enough trust and faith in my good name that people will not think that
this is anything that I am associated with,' Self said"
Currently the allegedly cybersquatted websites have been redirected to Google.com