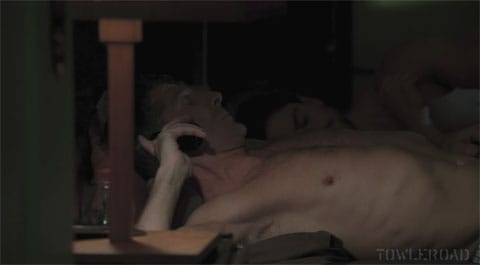 Patrick writes: "It is kind of tough to explain…but I will do my best. The President's (Cherry Jones) tricky daughter Olivia contacted a former political operative she used to help her squash a story back when her mother was running for President. This guy will most likely coordinate or do the assassination of one of the President's foes (who killed the Presidents son)….Insert the theme from Soap."
Patrick says he thinks there was a lesbian couple on the show at some point and recalls a gay plotline in 2005 when the Defense Secretary's son had a one-night stand with a man linked to a terrorist.
So I guess this scene seems very nonchalant at this point. If it's not, then that's news for the viewers of 24. If it is, then it's news for inclusiveness on network TV.