Groundbreaking literary theorist Eve Kosofsky Sedgwick dies: "In one of her more audacious insights, Sedgwick proposed two ways of
understanding homosexuality: a 'minoritizing view' in which there is 'a
distinct population of persons who 'really are' gay,' and a 'universalizing view' in which sexual desire is unpredictable and
fluid, in which "apparently heterosexual persons…are strongly marked
by same-sex influences.' Think of it, in shorthand, as the difference
between Ellen Degeneres' 'Yep, I'm gay!' and Gore Vidal's 'There is no
such thing as a homosexual or heterosexual person; there are only homo-
or heterosexual acts.'"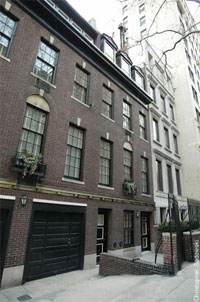 Madonna buys $40 million townhouse on New York's upper east side.

Glenn Beck causes guest to faint on live TV – VIDEO.

Wolff Olins branding company employee suing, claims supervisor called him "HIV boy": "[Christopher] Perez joined Wolff Olins in January 2007…He succeeded another gay man, the suit says… 'Why do you always bring me gay
boys?' [supervisor Dean] Crutchfield complained, according to the suit…The
suit claims that when Perez put in for vacation time, his boss asked if
he was 'going away with your team for a scandalous holiday'."

Trial in Angie Zapata killing set to begin in Colorado.

Washington state House passes transgender hate crimes bill.

Hundreds turn out for funeral of Massachusetts student Carl Walker-Hoover, who last week we reported committed suicide after being overwhelmed by anti-gay bullying at school. Reverend: "The name calling must stop; the bullying must stop. We need to do better."

It's Lindsay: Lohan looking for love on eHarmony.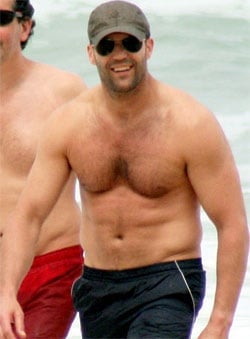 Jason Statham shows Brazil what he's made of.

President would have the power to "shut down the internet" under proposed law.

MSNBC on teabagging day.

Texas Christian University backs off plans for gay-themed housing after uproar: "CU Chancellor
Victor J. Boschini Jr. said the national attention over the gay-related
housing theme did not drive his decision to backtrack on themed
housing. 'The biggest complaint we got from people was
not about any single group but about having these groups in general,'
said Boschini, whose decision reverses the approval of eight new
housing pods, including the gay and lesbian-themed unit. The others –
patriotism, Christianity and marine biology, for examples – didn't
appear to be controversial."

Ally: Charlize Theron calls U.S. marriage laws "a form of apartheid."

"Gay leprechaun" slur feud continues between dean and professor at Ohio State University.

Is this a real photo of Marlon Brando with his mouth around another man? (NSFW)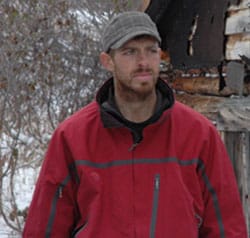 AfterElton talks to Out of the Wild's gay competitor Jake Nodar: "Nodar, along with eight other participants, are dropped in the
middle of the Alaskan bush and told to find their way out with minimal
supplies and virtually no help. Nodar and the eight others face  brutal weather and mile
after mile of trudging through the Alaskan wilderness as they work to
navigate their way back to civilization"

Esquire apologizes for tongue-in-cheek guide to using the word "faggot."

Jailed Survivor winner Richard Hatch says he wants to finish his sentence in Buenos Aires: "Hatch filed a motion in U.S. District Court this week asking for travel freedom and to live in Argentina because he is married to an Argentinian national whose family is unable to travel to the United States.
The federal government is opposing the motion, arguing that his sentence requires that he complete mental health counseling, file amended tax returns for 2000 and 2001, and pay $400,000 in back taxes. Hatch has not filed corrected tax returns or paid any of the taxes owed, Assistant U.S. Attorney Andrew J. Reich wrote." Hatch is scheduled to be released to a halfway house on May 12.