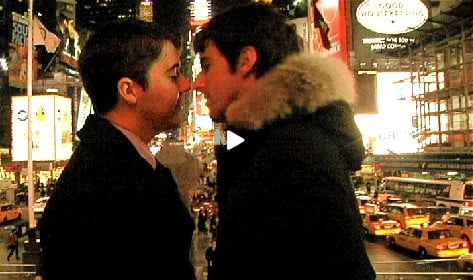 In mid-March, Towleroad correspondents Josh Helmin and Josh Koll (who you may also know from their own blog Josh & Josh are Rich and Famous) were featured in the New York Times along with their friends Kirsten Major and Adam Lehman because of a recession-era undertaking made possible by the fact that Josh and Josh had both recently been laid off from their jobs and Major and Lehman had time on their hands as well. Their goal was to simply create something.
Said Koll to the NYT: "Even if it doesn't go anywhere, the major prize of this film is that wedid it and now we know we can. Unemployment gave thatto me."
The undertaking (created with a budget of, well, nothing) is a short sweet film called Jonathan, Just Because which I'm happy to present to you here this afternoon.
Watch it, AFTER THE JUMP…