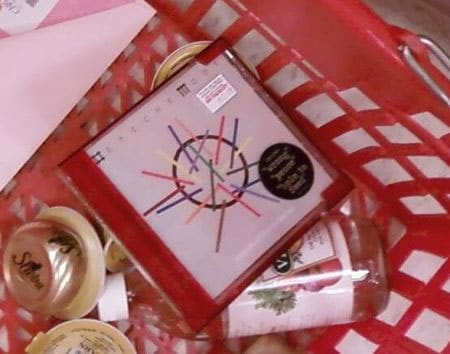 ROBBIE DAW
Robbie Daw presents a weekly pop music update here on Towleroad. Robbie runs his own site called Chart Rigger.
This morning I headed out to Target to pick up cat food and paper towels. And might as well grab a Mother's Day card. And one for grandma. And vinegar. And chewing gum.
I also could use new headphones. And there's the new Depeche Mode CD, for only $9.98. What's one more impulse buy at this point? 
Is buying music on CD completely passe now? Granted, I'll still pick up older stuff or imports not available here in the States on disc occasionally. Perhaps the real question should be whether actually driving to the store to buy music on CD is an outmoded concept.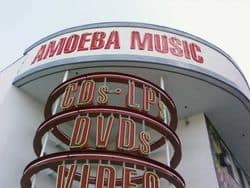 The three remaining U.S. Virgin Megastores (Los Angeles, Orlando, Denver) will shut their doors for good this year, joining defunct chains such as National Record Mart and Tower. And while those out there actually paying for music are still, percentage-wise, opting for CDs over MP3s, they're doing so online, at places like Amazon.
Hence retailers like Austin's Waterloo Records and San Francisco and L.A.'s Amoeba Records getting involved in the brick-and-mortar-supporting Record Store Day this past Saturday.
It sort of all comes full circle to the dilemma I had when I was a teenager—whether or not to buy an album on cassette or CD. My beat up '87 Dodge Shadow I used to tool around my hometown in during the early '90s had a tape player, so often cassettes won out, even though my parents invested in a CD player for their stereo system pretty early on.
Maybe it all just comes down to practicality.
Anyway, my friend—a big Depeche Mode fan—texted me later and said that I could have gotten their Sounds Of The Universe off Amazon's MP3 store for only $3.99 today. Just my luck.
I would have argued that I did it all for the artwork, but I've listened to the album three times now, and haven't even thought about opening the booklet inside.
STANDOUT TRACKS: "Peace," "Perfect" and the current single "Wrong."
   TODAY'S NEW RELEASES: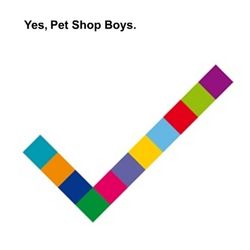 Yes, the 10th studio album from the Pet Shop Boys. (Check out my track-by-track review.) Also available (though only as a physical CD) is a limited edition two-disc version called Yes, etc., containing the extra song "This Used To Be The Future" (which features both Neil Tennant and Chris Lowe singing, as well as Human League's Phil Oakey) and six dub mixes of Yes album tracks.
The Breeders' "Fate To Fatal" EP.
Walking On A Dream, the first album from Australian electronic duo Empire Of The Sun.
Let's Stay Here, an album of secular music from Oleta Adams.
New singles from Green Day ("Know Your Enemy"), Jarvis Cocker ("Angela"), Nick Lachey ("All In My Head") and Paolo Nutini ("Candy").