ABC News looks at the Evangelical Lutheran and Methodist churches, two denominations which may soon allow pastors engaged in long-term monogamous relationships to serve: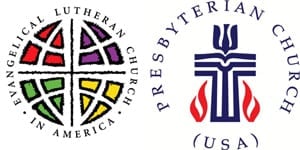 "The church council of the largest Lutheran body in the U.S., the
5-million-member Evangelical Lutheran Church of America (ELCA), decided
this week to send such a recommendation to its national assembly. The
proposal would take effect if supported by majority vote at the
assembly's biennial meeting in August.
The 2.3-million-member Presbyterian Church (USA) approved the
idea at its national assembly last summer, but a majority of the
church's 173 district bodies, called presbyteries, must vote in favor
by June for it to become church policy. While it's not clear that either denomination will embrace the change,
their actions reflect the shifting views on homosexuality in society,
as well as an acknowledgement that the old consensus in the churches
has broken down and a new one is not likely to arise soon. The churches
are seeking to accommodate differing views and avoid a denominational
split."
On Divisive Issue of Gay Clergy, Two Churches Weigh Softer Stance [abc news]