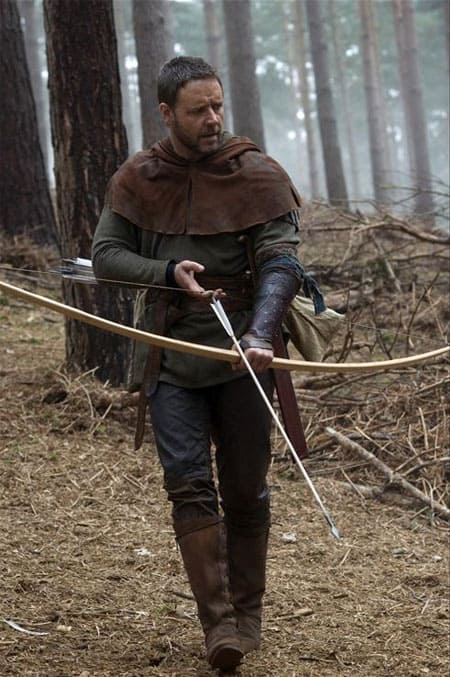 Here's the first shot from Ridley Scott's Robin Hood starring Russell Crowe.
Producer Brian Grazer told USA Today: "He doesn't have the old Robin Hood tights. He's got armor. He's very medieval. He looks, if anything, more like he did in Gladiator than anything we're used to seeing with Robin Hood. Oddly, it's a metaphor for today. He's trying to create
equality in a world where there are a lot of injustices. He's a
crusader for the people, trying to reclaim some of the ill-gotten gains
of the wealthy. That's a universal theme."