Conservative columnist Cal Thomas: Same-sex marriage battle lost. "To those on the political and religious right who are intent on
continuing the battle to preserve 'traditional marriage' in a nation
that is rapidly discarding its traditions, I would ask this question:
What poses a greater threat to our remaining moral underpinnings? Is it
two homosexuals living together, or is it the number of heterosexuals
who are divorcing and the increasing number of children born to
unmarried women, now at nearly 40 percent, according to the Centers for
Disease Control and Prevention"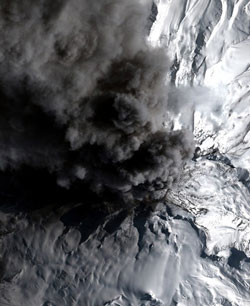 The Big Picture looks into the cone of the Mount Redoubt Volcano.

Ever been to a penis festival?

Iowa same-sex marriages delayed by three days.

Russian court finds activists guilty of "popularizing" homosexuality.

From the diaries of Matt Drudge's gay ex-roommate.

White House advisory panel on Faith-Based and Neighborhood Partnerships: Anti-gay former Indianapolis Colts coach Tony Dungy declines, openly gay director of the religion and faith program at Human Rights Campaign, Harry Knox, accepts.

Robert Pattinson injures his arse.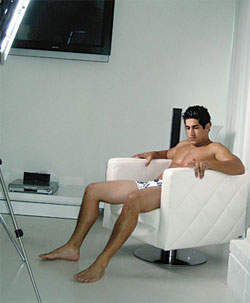 Advocate: Is porn recession-proof? "Jet Set and others in the adult
industry are facing a double whammy: the worst
recession in decades coupled with nothing less than a
tectonic shift in the way people are consuming their
products. Much as Napster did to the record industry 10
years ago, websites like XTube are shaking traditional
porn businesses to their core. And now an industry
that is perhaps best known for going for broke could
go, well, broke."

Newsweek on LGBT youth and the search for a welcoming college.

Ronson family issues restraining order against Lindsay Lohan.

McGill student writes about being targeted in anti-gay hate crime in Montreal: "It seemed it was not a joke, or at least not one my friend and I were
allowed to laugh at. These four men were quite serious. They had
identified us as gay, and they were not okay with that."

Madonna goes out on the town following return from Malawi.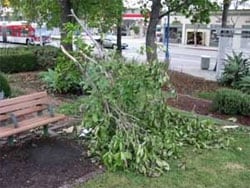 Vandals desecrate park dedicated to Matthew Shepard in West Hollywood: "The trees, one a flowering Chinese Magnolia and the other a California Live Oak, suffered considerable damage in the attacks. Morris
Kight, who died just weeks after his tree's planting in 2002, was
honored at that time for his pioneering of the gay movement; founding
Gay Pride, co-founding the LA Gay & Lesbian Center, Stonewall
Democratic Club are just a sampling of his achievement."

Rose McGowan discusses her gays.

Mike Alvear: At least have the decency to lie about your sexuality.

Gay, singer/serial killer receives death sentence in Malaysia: "A self-confessed Indonesian serial killer who recorded a pop album and
wrote a grisly tell-all book from his prison cell was sentenced to
death on Monday for the murder of a romantic rival.A
district court in Depok outside the Indonesian capital found Verry
Idham Henyansyah, known popularly as Ryan, guilty of murdering and
dismembering Herry Santoso and dumping of his body in bags on a Jakarta
roadside last year."