Sun dimmest it's been for 100 years…

Confirmed: Miss California Carrie Prejean dating Michael Phelps.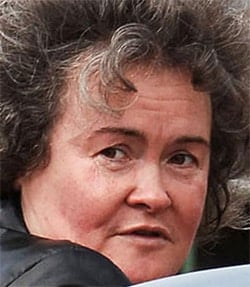 Boyle banishes bushy brows.

More on the executions of gay Iraqis: "According to [Congressman Jared] Polis, the 'egregious human rights violations' are 'being
carried out by Iraqi government officials from the Ministry of the
Interior.' …'While I do not know if these executions are being
sanctioned at the highest levels of the Iraqi government, it is
nonetheless disturbing that government officials and state-funded
security forces are involved in the torturing and execution of LGBT
Iraqis,' Polis wrote to Patricia Butenis, the chargé d'affaires at the
U.S. Embassy in Iraq."

Just Jared interviews Rosie O'Donnell. On her 2004 marriage to Kelli: "I wanted to be included
in the list of people that raised their hands. I didn't want it to be
something that I had an opportunity to participate in but was afraid
to, so we went and did that. We don't actually celebrate that as our
anniversary, and that marriage was annulled, because the first few
were, but people did write us to say 'Happy Anniversary!' which is how
we remember, but our anniversary is in December…for sort of when we
knew that we would be together…forever."

Project Runway date announced…

Male rocker Marilyn opens up about relationship with Gavin Rossdale.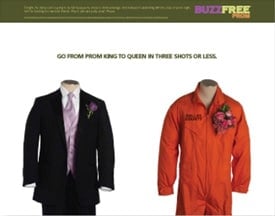 Dallas company pulls homophobic prom ad.

Victory Fund announces 12 new endorsements, largely in municipal races across the country.

Former Miss Delaware sides with Carrie Prejean.

Arizona student can wear rainbow wristband, after demands from ACLU:
"Eighth grader Chris Quintanilla wore a rainbow wristband with the
words
"Rainbows are gay" to Parkridge Elementary School in March. Natali
Quintanilla, the boy's mother, said the principal called her and told
her he would not allow Chris to wear the wristband.Quintanilla
contacted the ACLU following the incident; the union wrote a letter to
the district demanding it rescind its ban on the wristband, saying the
ban was a First Amendment violation."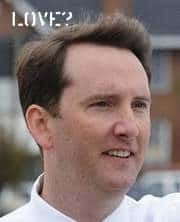 Alabama lawmaker Jay Love drafts resolution in support of Miss California: "Love said there are those 'tell­ing people what they can believe and what they can say,' which he said is wrong. He said she is being punished for saying marriage is between a man and a woman. 'I don't believe that's right,' Love said."

Delhi teach fired for being gay, teaching students about homophobia.

ABC News: Silence deafening in culture wars. "While social conservatives remain a major part of the GOP, they are
losing influence inside and outside the party, said Rich Galen, a
Republican strategist."

Worst Catholic logo ever?

Jesus Luz: new post-Madonna photos.

Gay couple attacked by curry vendor at Sydney Royal Easter Show: "Richard said that when the couple went to try one of the sauces offered
for public taste testing, they were told by a female worker at the
stall: 'No, it's only for mums and dads. It's only for people who have
families.' When the couple asked why they were being
discriminated against, the worker replied: 'I can discriminate against
who I want – it's my product. Now get lost.' The couple were
subsequently offered the product by another employee at the stall, but
after trying it, the employee who had ordered them to leave threw a pot
of curry at them, narrowly missing Richard. She then went to throw a glass jar at the couple before they retreated."