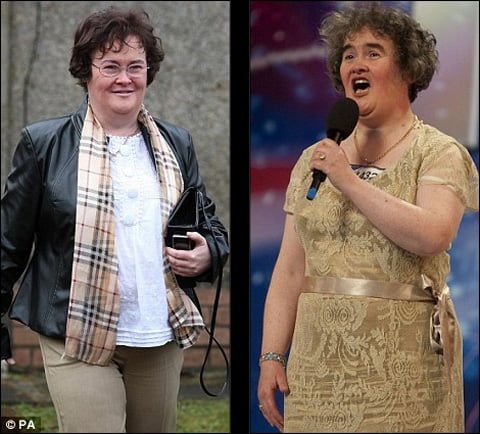 The Daily Mail reports: "The 47-year-old, who was dubbed the 'hairy angel' has also had her
bushy eyebrows plucked as well as a pampering facial to brighten her
skin. However, her new look has caused consternation behind the scenes with
sources on the show said to be 'frantic', as they wanted to preserve
her unique looks for the live finals. The contrast between Susan's unkempt appearance and angelic
singing voice is said by many to be the key to her meteoric rise to international fame."