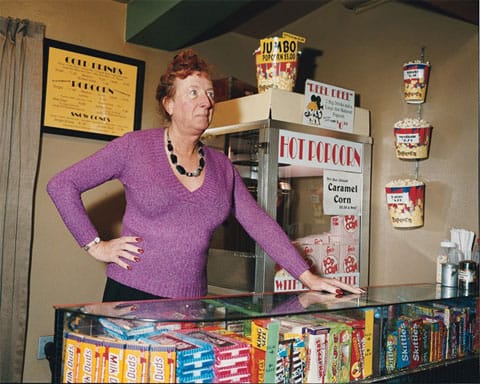 Details profiles Silverton, Oregon's transgender mayor Stu Rasmussen, who might be getting a reality show.
Writer Kayleen Schaefer was there the night Stu was sworn in:  "Longtime mayor Ken Hector, who lost his bid for re-election by 519
votes, stands quietly next to the man who beat him. He's dressed in a
red sweater vest. To honor Hector's 16 years of service, Rasmussen
presents him with a crystal clock. "Now you'll have plenty of time on
your hands," he says. Rasmussen then places his left hand on a Bible,
raises his right hand in the air, and pledges 'to uphold the
Constitution of the United States, the Constitution of Oregon, and
faithfully perform my duties as mayor.' After some handshakes, he takes
a seat on the dais, puts on a pair of reading glasses, and props his
chin atop the crimson-tipped fingers he once used to rebuild a Chevy
Suburban engine. He leans forward and, in the voice of a man
introducing a burlesque act, says, "You're probably wondering why I've
asked you here."
(image lisa kereszi for Details)