Pelosi to Bay Area Reporter: Repeal of DOMA not a top priority.

Jared Polis considering introducing omnibus LGBT rights bill in the House.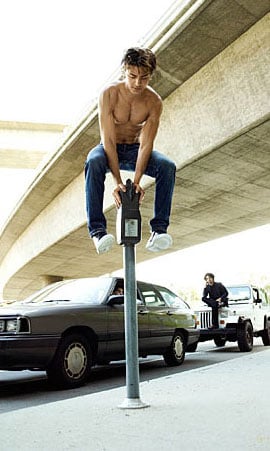 Zac Efron's nut-tingling leftovers.

The current Amazing Race, which has at least two additional contestants who are gay but not identified as such, closets contestants because producers want them to play to their types. Mel White: "After Luke 'found out that Mike and I were being billed as gay, he
wanted to be billed as gay,' but a producer said—and this is Mel
paraphrasing a conversation he had with an unnamed producer—'No, we're
establishing you as what we want you to be established. He's
established as deaf. You're established as gay, so don't be
interrupting what we're trying to do here.'"

Mel White talks to AfterElton…

Elton John to perform at Andy Roddick's wedding this weekend.

1,000,000: Ashton Kutcher beats CNN in weeklong Twitter war.

Defense Secretary Gates remains cautious on "Don't Ask, Don't Tell" repeal: "Everybody in this room knows that this is a complex and difficult problem. [Then he noted that President Harry S. Truman had signed an executive
order integrating the armed services in 1948] and that it was five
years before the process was completed. I'm not saying that's a model for this, but I'm saying that I believe that this is something that needs to be done very, very carefully.''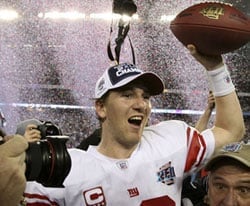 Eli Manning: I'm better looking than Peyton.

Sarah Palin's anti-gay attorney general nominee REJECTED.

Ohio teacher resigns after taking high school students to gay bar: "Lori Epperson submitted a letter of resignation Thursday. She also sent
an email to her supervisor and the school principal in which she admits
to taking four female students to a club called Masque."

Tony Perkins at the Family Research Council has the lie-spewing turned up full throttle.

Britney Spears stalked by former American Idol contesant peeping Tomasina.

Stephen Colbert talks to the Brody Jenner of Congress, Rep. Aaron Schock.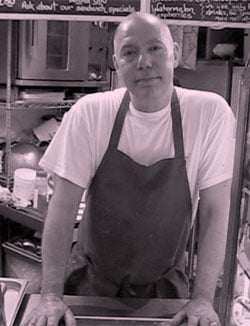 Gay muffin tops!

Long Island gay and lesbian groups to honor Harvey Milk this weekend: "Milk's nephew, Stuart Milk, will accept an award on Saturday from
the Long Island Gay, Lesbian, Bisexual and Transgender Services Network. Milk
grew up on Long Island and graduated from high school there in the late
1940s — keeping his sexuality a well-guarded secret."

UVA students hold a rally against anti-gay hate: "Several hundred people gathered at UVA's amphitheater last night for
the Stand Against Hatred. The vigil and public forum was in response to
the April 4 attack on a UVA student that was apparently motivated by
anti-gay bias."

Maryland to protect the homeless under hate crimes statute: "The groundbreaking measure, championed by one of the legislature's most
conservative Republicans, was approved in the House of Delegates four
minutes before the General Assembly adjourned at midnight Monday.
O'Malley (D) is reviewing the bill, which also adds penalties for
violent crimes against people targeted because of their gender or
disability."