New Jersey poll finds 49% of voters support marriage equality, 43% oppose.

Two upstate New York papers write editorials in support of marriage equality.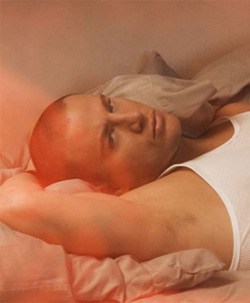 Channing Tatum is a lover not a fighter.

Is this what's meant by getting ginned up?

Condoleezza Rice approved waterboarding and then lied to Senate Armed Services Committee about it: "Last fall, Rice acknowledged to the Senate Armed Services Committee
only that she had attended meetings where the CIA interrogation request
was discussed and asked for the attorney general to conduct a legal
review. She said she did not recall details. Rice omitted her direct
role in approving the program in her written statement to the committee."

Lindsay Lohan talks to Ellen DeGeneres about Samantha Ronson…and Anne Heche.

City of Rochester makes offer to residents suing the city over police gay bashing incident: "In an April 7 correspondence, city municipal attorney Matthew Brown
noted that 'the city has made an offer to plaintiffs' in the federal
civil case. Attorney Christina Agola, who represents the five who sued
the city and police officers, also acknowledged Wednesday that 'we are
engaged in talks…We haven't reached an ultimate decision,' she said."

Beyoncé lets it rip.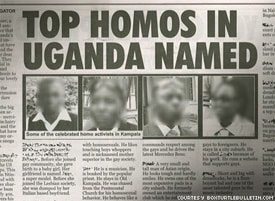 Uganda paper outs homosexuals.

NYT on the Maine marriage hearings: "The future of the bill, which has more than 60 sponsors, is uncertain.
Gov. John Baldacci, a Democrat, had opposed same-sex marriage, but now
says he is keeping his options open. The Legislature, where Democrats
control both houses, can pass or reject the measure, or send it to the
voters for a referendum. If the Legislature passes the bill, citizens
can collect enough signatures to place a people's veto of the
legislation on the November ballot."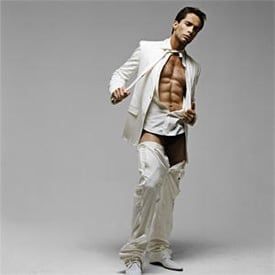 Michael Musto's sit-down interview with porn producer Michael Lucas.

Longtime owner of Philadelphia gay bar Uncles, Mort Wernik, dies at 73.

Nevada Senate passes domestic partnerships, may face veto from governor: "On a 12-9 vote Tuesday night, the state Senate passed a bill to allow
domestic partners, gay and straight, most of the same rights as married
couples."

Minneapolis' Guthrie Theatre delays premiere of Tony Kushner play by a week: "The show — 'The Intelligent Homosexual's Guide to Capitalism and
Socialism with a Key to the Scriptures' — was scheduled to begin
previews on May 9 and open on May 15. But the Guthrie says after discussions among Kushner, director
Michael Greif and Guthrie director Joe Dowling, it was decided to delay
the opening to give the actors more time on stage."
Correction: The press release we linked to earlier in this post that that appeared to be from a national gay organization on torture has been revealed to be a fake.