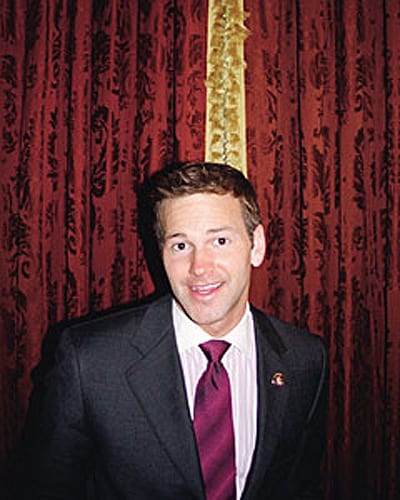 Details profiles freshman GOP Congressman and "confirmed-bachelor" Aaron Schock. You remember, the freshman with the abs.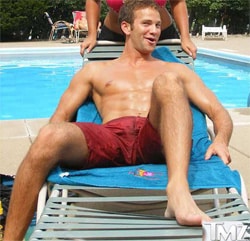 "Schock's old-school conservatism has helped him make fast friends among the ideologues of the House Republican Caucus, which is led by people like Cantor (called 'Mr. No' by Democrats for his obstructionism). Schock is ardently opposed to abortion and gay marriage—and he's got the requisite scorn for Big Government…Right now, though, Schock's most immediate concern is the toll Capitol
life is taking on him—not emotionally or mentally but physically.
Afraid of the congressional 'freshman 15,' he says as we sit down for
lunch, he tries to hit the House members' gym every morning. And
although his six-pack abs were recently the talk of Capitol Hill after
TMZ published a now-infamous picture of him in a swimsuit, he's
worried; his workouts are often impeded by shoptalk and subpar
equipment ('The House gym is needy,' he says). It's not lost on
him that his middle-aged colleagues on the elliptical trainers were
young once too. 'I used to be able to eat and drink whatever I wanted,'
he says as he deliberates over whether to order a Coke or a Diet Coke
with his cheeseburger and fries."
More: "Schock is hoping his romantic prospects will improve too, once he
settles in. He's the only one of his siblings not married with
children, and is similarly an outlier among his friends. 'I had a group
of five or six guys, and we hung out and traveled—ski trips and stuff,'
he says. 'They slowly got picked off—married, married, married.' His
pals try not to dog him about his love life. 'I think he's got enough
pressure as it is,' says Shea Ledford, a concrete worker who's been
Schock's good friend since high school. Indeed, there's been enough
speculation about Schock's confirmed-bachelor status that, as far back
as 2004, a Chicago newspaper asked him whether he was gay (his
response: 'No . . . I'm not.').
Of course, that's the same answer Charlie Crist gave…