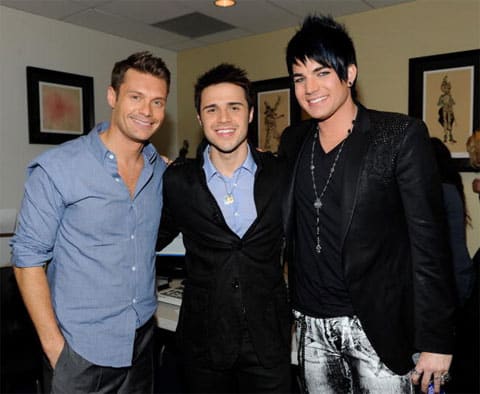 As of last night, the former Idol mansion roommates had moved into their own spaces, according to Adam Lambert, in response to a reporter's question, "Who's sexier naked?"
Watch the post-finale press conference, AFTER THE JUMP…
Imho the whole finale pretty much stunk up the Nokia theater, and though I'm an Adam fan, I think Kris Allen may have taken the bulk of the votes that would have gone to Danny Gokey. I'm hoping for an Adam win, but I have a feeling Kris is going to pull it out. Lambert's already a star, anyway, so it doesn't really matter.
What do you think?
Watch the press conference, and Adam's performance of "A Change is Gonna Come", AFTER THE JUMP…