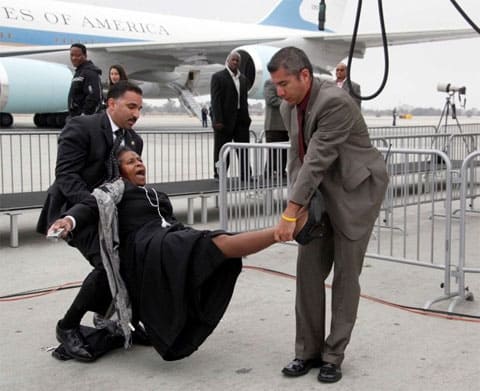 Brenda Lee, a reporter for a publication called the Georgia Informer, was dragged away from a spot near Air Force One by Secret Service as she was waiting for Obama to arrive yesterday because she was trying to personally deliver him a letter.
According to USA Today, Lee describes herself as "a Roman Catholic priestess from Anaheim."
The letter reportedly urged Obama "to take a stand for traditional marriage."
Watch the video, AFTER THE JUMP…