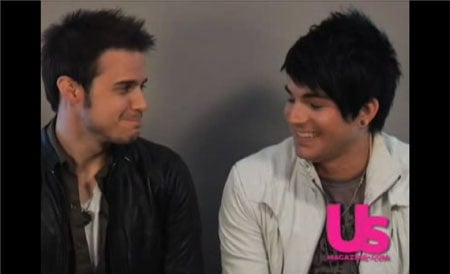 #idol
In an appearance on The View airing today, American Idol judge Kara DioGuardi outs Adam Lambert.
ABC News reports: "Asked by Barbara Walters whether Lambert's perceived sexuality may have influenced 'Idol' voters, DioGuardi said, 'Well, first of all, I hope not … because we should be judging on talent and viability in the music industry and they both [Lambert and Allen] had that.'Either way, she said, 'I don't think that Adam [Lambert] was ever in [the closet],' DioGuardi continued. 'I think he was always openly out.'"
What we do know is that DioGuardi always openly wants attention.
Also, here's a high-larious interview with Lambert by Michelle Collins at Best Week Ever.
And interview with Lambert and Kris Allen, in which Lambert admits he is a top,
AFTER THE JUMP…