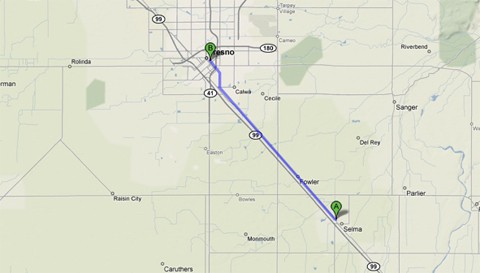 Meet in the Middle 4 Equality is this Saturday:
"Starting with a 14.5-mile march in Selma – the Fresno County town
with the same name as the Alabama city iconic to the 1960s civil rights
movement – and ending with a rally in Fresno, the event foreshadows
efforts by same-sex marriage advocates to branch into middle
America-like regions of interior California where opponents of Prop. 8
did little outreach last year. Organizers hope to reach Latinos, faith communities and African
Americans, constituencies into which they previously failed to make
in-roads. Their approach aims to blend slain San Francisco Supervisor
Harvey Milk's put-a-human-face-on-the-issue activism with Barack
Obama's neighbor-to-neighbor organizing."
Next Same-Sex Battle will Begin in Fresno [sf chronicle]