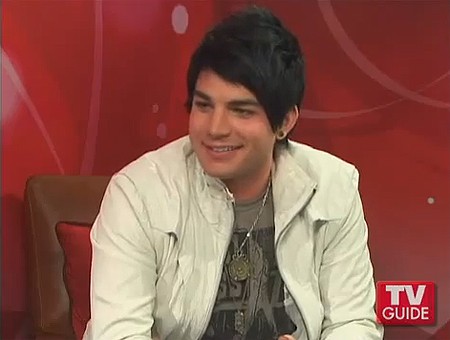 Adam Lambert continues to play coy about his sexuality. In a recent interview with TV Guide's Matt Mitovich, he's cornered once again about THIS.
MITOVICH: "Have there been ridiculously overt, roundabout ways to get at you about the 'elephant in the room?'
LAMBERT: "They've been actually straightforward, actually, to which I go.. 'heh, uh.' Yeah, so. That elephant, man, it's pink, isn't it?"
Meanwhile, conspiracy theories have been fueled by recent revelations that AT&T provided phones for free text-messaging services and lessons incasting blocks of votes at parties organized by fans of Kris Allen. Is there anything to be done about it now? Seems unlikely.
Watch the interview, AFTER THE JUMP…