Two arrests made in Oakland Park anti-gay assaults: "Victor Gonzalez, 21, and Pargu Leandro, 25, both of Deerfield Beach,
were jailed in connection with the April 6 early morning attack that
left Craig Cohen, 47, on life support and caused severe head injuries
to David Villanova, 27. Gonzalez and Leandro each face attempted murder, battery and robbery charges" Background.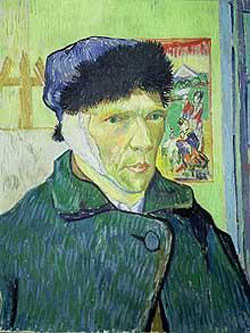 Turns out Gauguin may have cut off Van Gogh's ear, and may also have been seriously infatuated with him.

Teen arrested for swearing on 911 during emergency call for her seizing father.

Actor Dom DeLuise dies at 75.

Openly gay Iraq veteran Anthony Woods running for Ellen Tauscher's seat in Congress.

Vandals strike gay community center in Burlington, Vermont.

Little Britain to be feature film for Ben Stiller's production company Red Hour: "Creators & stars Matt Lucas and David Walliams have just finished
penning a script for the film that sets the action in Las Vegas. 'We're
really happy with it, but the whole film project is still kind of
dependent on how much we can raise our profiles in America' says
Walliams."

Politico on Obama and the consideration of a lesbian Supreme Court Justice. But did we already have one?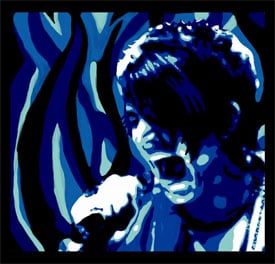 Vote for the Worst is holding an auction to benefit Relay for Life and the American Cancer Society. One of the items is a painting of Adam Lambert.

Fake memoirist James Frey has a "secret" about Oprah Winfrey, lost passage suggests.

David Ogden Stiers (Major Charles Winchester from M*A*S*H): I'm gay.

Classified. White House has no plans to release NYC Air Force One flyover photos: "So we're not gonna see the fruits of this cruel joke?"

Rebellious Iowa counties stir up opposition to marriage equality, call for resolution.

Writer-performer Mario Baldessari "sets out to slam bigotry" in D.C. production of Fat Gay Jew.

All the outfits at the MET's Costume Institute Gala.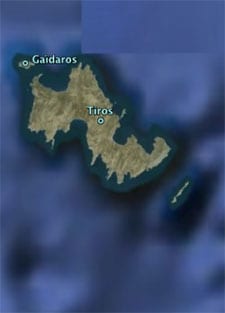 Greek court rules same-sex weddings held on the island of Tilos last June invalid: "We will appeal within May … but I fear the appeal court's decision won't be different, considering how conservative Greek courts are."

Paula Abdul's new single, "Here for the Music".

Curly-haired pigs.

Carrie Prejean gives Joe.My.God the tweet of death.

Quebec government supports LGBT seniors with $500,000 in projects: "Marguerite
Blais, the cabinet minister responsible for seniors, and
representatives of the gay and lesbian communities made the
announcement in Montreal today. The new initiatives are centred around
education campaigns that highlight the isolation felt by many
homosexual seniors.Laurent McCutcheon of the gay helpline Gai Ecoute says homosexuality
is taboo in many institutions which serve the elderly, leading many
Quebec seniors to hide their sexual orientation. Blais
says her support for the projects came after statements made during
Quebec-wide public consultations in 2008 on issues facing the elderly."