Michelangelo Signorile talks to Carrie Prejean's defenders.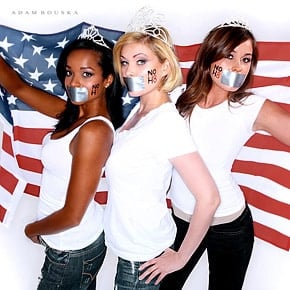 Director of Miss California USA Shanna Moakler's gay rights ad. State Director: 'Fifteen minutes about up…'

Vegas performer Danny Gans dies suddenly.

The View: Dolly Parton on the 9 to 5 musical.

NY Governor David Paterson says Giuliani "a generation behind" on same-sex marriage, expresses hope for bill's passage: "I don't think the votes are there yet. Maybe they're three or four
votes short, maybe more. But they can get there, and as evidence of
that I would cite the growth from 40 to 85 votes in the Assembly in
2007. The percentage of votes we have now in the Senate is higher than
it was two years ago at this time in the Assembly. And they didn't
think they had a shot."

Star Trek premieres in L.A..

Gay youth leader in Senegal declares: "The homosexuals will not escape lynching. They will be fish food."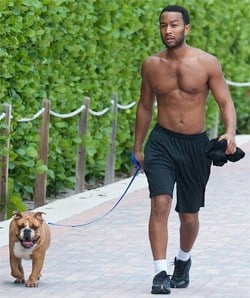 John Legend takes his pecs dog-walking.

Obama names Eric Goosby new U.S. Global AIDS coordinator: "Goosby, who is straight, replaces gay physician Mark Dybul, who was
appointed by President George W. Bush and who has been credited with
putting in place the multi-billion dollar U.S. Global AIDS program
initiated by Bush and approved by Congress. The Global AIDS coordinator works out of the U.S. State Department and has the rank of ambassador at large."

Gay etiquette with the Countess de Lesseps of New York's Real Housewives...

Executive Director of non-profit organization Colours, serving Philadelphia's gay and lesbian community charged with using organization's funds for herself: "Dorena Kearney, 52, was charged with misusing $138,000 in government
funds for personal expenses such as cosmetic surgery, a cruise and pet
supplies."

Eels in crisis.

Cam Gigandet has junk in the trunk.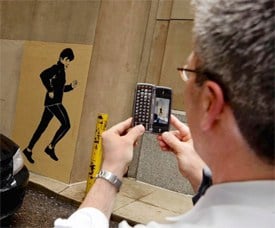 Run, Blago, Run: Former Illinois Governor gets street art treatment in Chicago.

Coral Gables attorney says firm fired him for being gay, files suit: "Shortly after his employment began, however, (firm
chairman Jose) Astigarraga articulated his discomfort with the fact
that plaintiff was gay, criticizing plaintiff for not 'fitting in' with
the attorneys at the law firm and suggesting to plaintiff that he
consider leaving the firm."

Comedian Stephen Fry struggling with new book: "It's different because the first volume (Moab Is My Washpot) was a
private memoir of childhood – it didn't involve having to put in people
who have now become well known. It's something I haven't yet grappled with. There is pressure. The
trouble with it now, is the moment it starts, it would have to be at
university and it would be Hugh [Laurie] and Emma [Thompson] and all that sort of thing. It
becomes a showbiz biography and I'm keen for it not to be too much. Why
would I want to involve people without their permission?"
Moscow authorities renew opposition to Gay Pride events…