New Yorkers for marriage equality: what you can do.

Same-sex marriage opponents in New York underfinanced, disorganized…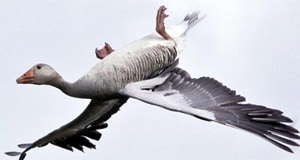 Whiffling: Goose photographed flying upside-down.

Chace Crawford is the new Kevin Bacon.

He's a new housemate on The Real World: Cancun, and he's gay.

Nevada Governor Gibbons says he will veto Domestic Partner bill. Spokesman: "The governor believes that government has no business in your
medicine chest or your bedroom. He also believes there
are existing contracts that can be created, so no change to the law is
needed. If there are people who want to be domestic partners, they can
do so under existing laws. He
is also mindful of the fact that voters of this state on two occasions
have said that marriage is between a man and a woman, and it's part of
our Constitution."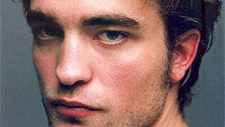 Robert Pattinson joins 'Bel Ami'.

Joseph Gordon Levitt looks like a serial killer.

Universal Gear store in Washington D.C. hit by gang robbery and caught on camera.

Harmony Printing: Toronto-based printing company refuses to publish gay-themed graphic novel because they "have a lot of long standing clients who are religious organizations."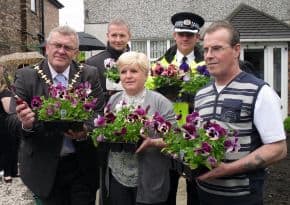 Pansies planted in Liverpool in memory of murdered gay teen Michael Causer. Pansy Project: "The pansy was the perfect choice. Tackling the gay connotations it carries in an ironic way, but also
its name translates in French as 'To pause or think' which is exactly
what we hope people will do when viewing these plants."

San Antonio police investigating derogatory remarks to lesbian couple during home raid: "The women, Lindsey and Carol, had been at home for the evening when
police charged through the door advising, 'We have a warrant.'
Evidently, a warrant had been issued after an anonymous informant who
had been assisting the SAPD for over 2 years claimed that a man named 'Randy' had been seen with methamphetamine in the home. Unfortunately,
after the police entered the house, they allegedly made several lewd
and derogatory comments about the couple including many references to
their sexual orientation.

Michael Jackson postpones first dates of his tour.

Ryan Gosling is a blue valentine.

Finland allows gay adoption.

Georgia school says 'bullycide' victim Jaheem Herrera was not bullied.

David Mixner calls for March on Washington: "My plea is for our LGBT leaders to call a March on Washington for Marriage Equality this November and if they won't do it, I appeal to our young to come together and provide the leadership."

Oklahoma Governor signs bill allowing Ten Commandments monument on state Capitol grounds: "Groups including Americans United for Separation of Church and State
and the Baptist Joint Committee for Religious Liberty had both
encouraged Henry, a member of First Baptist Church in Shawnee, Okla.,
to veto the bill on the principle of separation of church and state."